Article by Patrick Bingham-Hall
Designer
Architect Ministry of Design
Above: Zig Zag House, Singapore, 2010. All photos courtesy Ministry of Design.

Singapore has no shortage of ministries – MOE, MOF and MOT (not to mention MOM, the Ministry of Manpower) – but none are quite as cool as MOD, the Ministry of Design. Entering the enclave of MOD, I pass through a hefty pivoting slab of a doorway, which opens out to a precisely detailed, perfectly glossy, black and white studio with a rectangular open plan. The monochromatic modular offices, prosaically referred to by the designers as the 'barcode', are illuminated by an immaculately groomed figure in a silver aviator's jacket, a yellow polka-dotted t-shirt and an iridescent pair of self-designed and self-tailored lime-green 'waffled' trousers. It's the 'Minister of Design' himself, Colin Seah.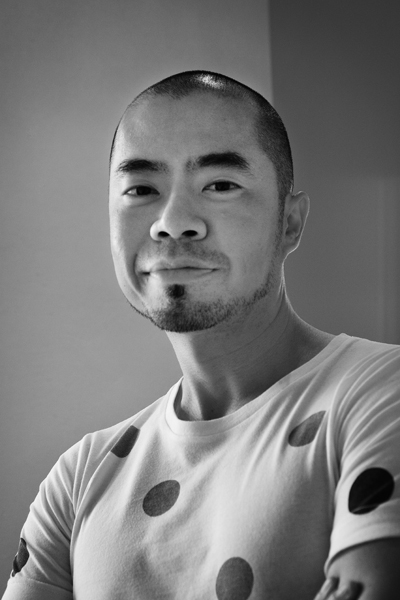 Seah is 40 years old, a Singapore native who studied architecture in the US, worked for OMA in Holland and returned to set up what has quickly become one of Asia's most prominent young design practices. Seah is adamant that his 'ministry' is one of design rather than architecture, although he is prepared to concede that only an architectural practice can provide the umbrella that shelters a multiplicity of disciplines. So Ministry of Design it is, and as with OMA, MOD has positioned itself as an urban provocateur and, most notably to date, as an arbiter of taste for the cities of the Asian twenty-first century. Seah's statement that he is "…quintessentially Singaporean, with a taste that is global, not local, and with no intention to contextualise", might perplex those who have categorised Southeast Asian architecture as a perpetual and virtuous exercise in tropical idealism and/or vernacular appropriation. But for those architects raised and educated in the unprecedented environment of affluence that now marks the cities of the region (an affluence that emanated from Singapore), an obsession with history and context is rather last century. To ask whether this new mindset is desirable is to miss the point: the twenty-first century is (please don't argue) all about large Asian cities and those cities are undeniably generic. For its residents, the new Asian city is of its time, rather than of its place.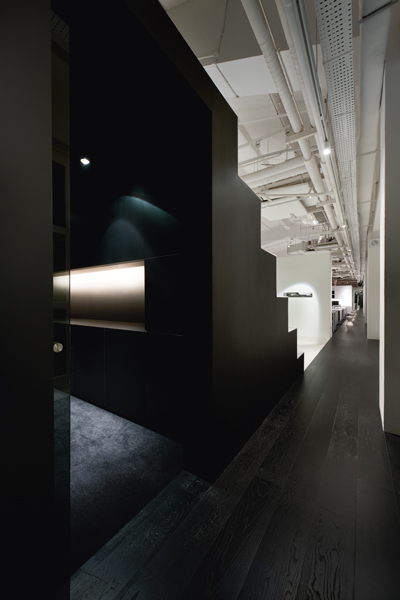 Seah decided to study architecture in Tucson, Arizona. Why? "It made sense to get as far away as possible." Upon completing his secondary education Seah had spent a year "soul searching", taking on part-time jobs and dabbling with photography, before he had what he describes as an "epiphany" and realised that he had to be an architect… "It was where I wanted to be. Art in itself was too extreme, too marginalised, and anything else was too strict and mathematical." The inclination toward art determined his decision in 1995 to study at the University of Arizona, as the university had the best photographic facilities, but – quite paradoxically – once out in the desert, his thinking was most significantly charged by the Rem Koolhaas urban paradigm. As he observes, "Koolhaas' primary interest was in utilising typology, rather than form, as the vehicle for change, which made sense to me", and in 1998 he went to work as an intern at OMA in Rotterdam.
After graduating in 1999 Seah returned to Singapore, but as he could not stomach the thought of working for any of the established architectural practices he took a job as a tutor in the foundation year of the National University of Singapore's architecture program, where he spent a convivial if unchallenging four years. However when the nascent hotelier and restaurateur Loh Lik Peng came knocking, things were to change dramatically. Invited to dinner at Seah's apartment in Singapore's Little India precinct, Peng so admired the interior styling that he told Seah he had to move on to bigger things. He then commissioned Seah as the interior designer for his New Majestic Hotel restoration project (completed in 2006), so the academic interlude was over and the Ministry of Design was swiftly incorporated. The interior design of the hotel struck a chord with the Wallpaper generation, and was followed by the Club Hotel (2010) in Singapore and the Macalister Mansion (2012) in Penang. The Royal China Restaurant (2008) in the Raffles Hotel positioned MOD as local designers with the cosmopolitan panache required for a newly moneyed and newly exclusive Singapore. The insertion of an office for the BBH advertising agency (2007) in a pared-back riverside warehouse saw Seah run through an array of stylistic tricks – flamboyant colouration, judiciously selected or specifically designed furniture, over-scaled signage and clever workspace planning – in a process that betrayed the hand of an architect, rather than an interior design consultant.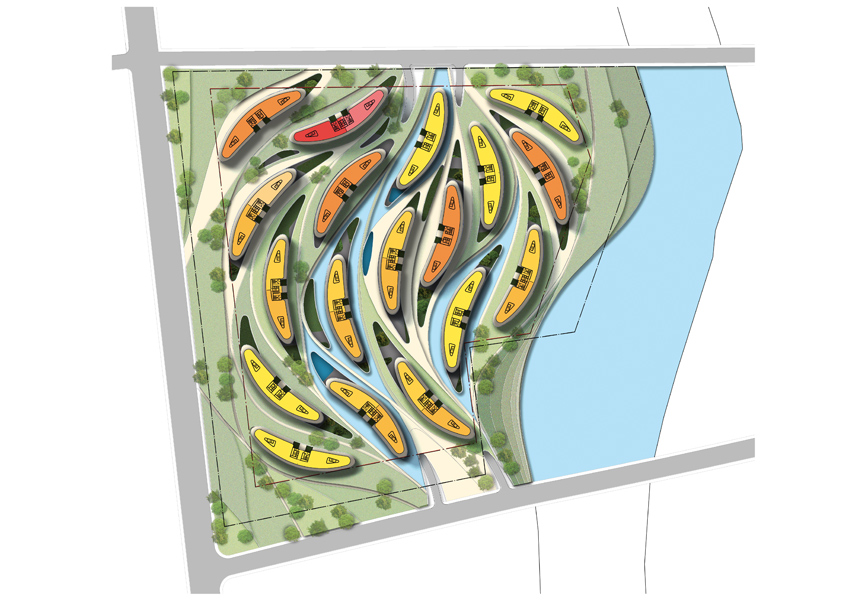 The Zig Zag House (2010) was designed as part of an architectural collective, whereby six (relatively) unknown architects were each invited to design a villa on a communal site in a discreetly moneyed Singaporean neighbourhood. The Zig Zag House lies on the lowest level of the sloping site and, in what might be construed as a blatantly 'urban' gesture in a domestic environment, Seah designed a house that can be viewed from elsewhere in the grounds as a piece of pop art. The zigs and zags of the flat roof of the single-storey villa – carpeted in bright green astro turf and rimmed by the cornices of the planar white walls below – comprise what appears as a giant green logo, a piece of abstracted typography, while the free flowing interior constitutes a public promenade through a house that was really conceived of as a public building.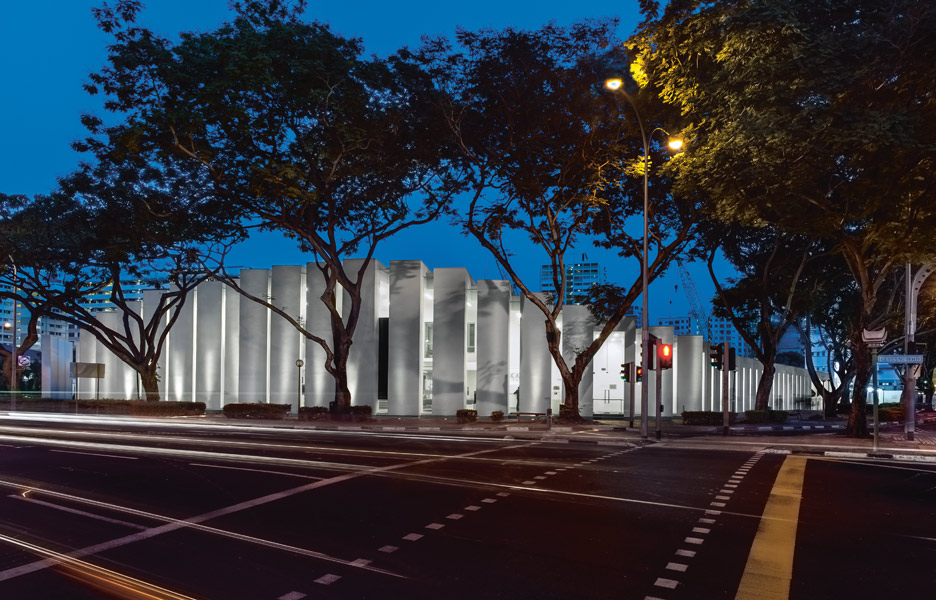 The UOL Edge Gallery (2012) only lasted four months as a display centre for a condominium in Singapore, but rather like a pavilion at an expo, it was an excuse for an ultra-temporary and consequence-free piece of architectural experimentation. Like the Zig Zag House, the UOL Edge Gallery was an assured architectural artefact. Located on a very visible site, it belied its small scale with a quasi-monumental facade of thin white walls (on an L-plan footprint), admitting natural light while screening the interior from the busy roads.
MOD has been seduced by the possibilities of the new China, of the cities that will define this century as those of America did the last. For an architect who is innately predisposed to "global taste" and who has "no intention to contextualise", Colin Seah would appear to be well placed to engage with what might be termed the tabula rasa of the infinite Chinese city. The Vanke Triple V Gallery, a small project with a similar program to the UOL Edge Gallery, was completed in Tianjin in 2011, but this gallery will have a longer shelf life, as it is to serve as a tourist information centre after its commercial obligations have expired. As with the Zig Zag House, this is architecture as pop art, a triangulated structure that resembles nothing so much as an 18th-century three-cornered military hat. The massing for Beijing One, MOD's largest-scale project (currently under construction), had already been established by the client and a local architect, and MOD were invited to, in Seah's words, "jazz it up", which they have done in a highly graphic manner. A hotel clad with a facade of 'Swiss cheese' is perched above an office block seemingly wrapped with ribbons of fritted glass, while the apartment towers are decorated by ceramic tiles in a pattern that simulates the shadow from a sun forever lost in the Beijing haze. The Ascendas and Sino-Singapore Guangzhou Knowledge City will comprise 40 buildings in a mixed-use development and MOD employed a stacked and staggered box typology, the forms of which specifically reflect each building's functional program. The Mark Business Park, sited between the airport and the city of Beijing, has a beguiling master plan, which resulted from the financial constraints imposed. Only one floor plan was commissioned, which was to be replicated over a set of 18 buildings, so MOD contrived a banana (or gherkin) shape that could be infinitely configured as a relationship of concave and convex with an organic pattern – as leaves in a pond – across the site.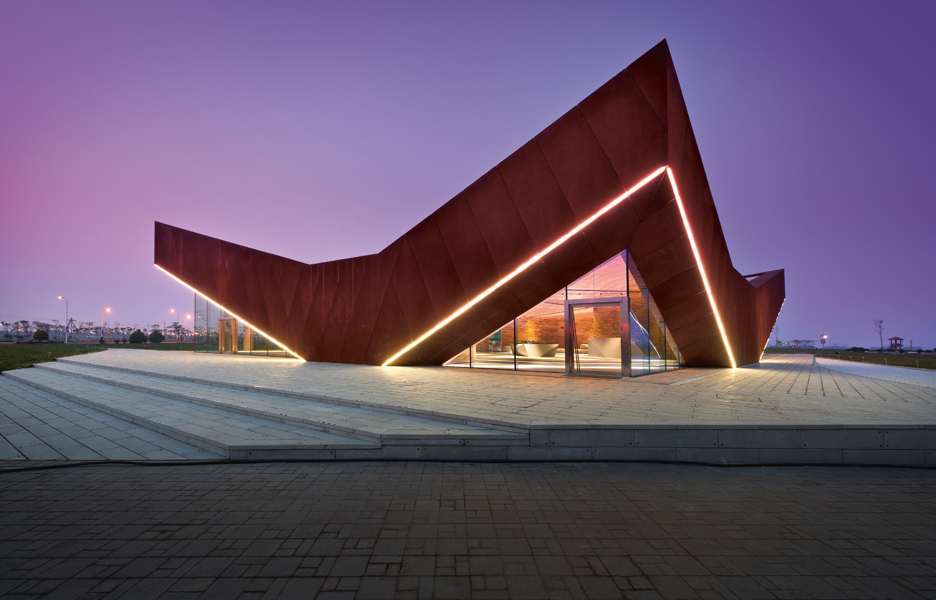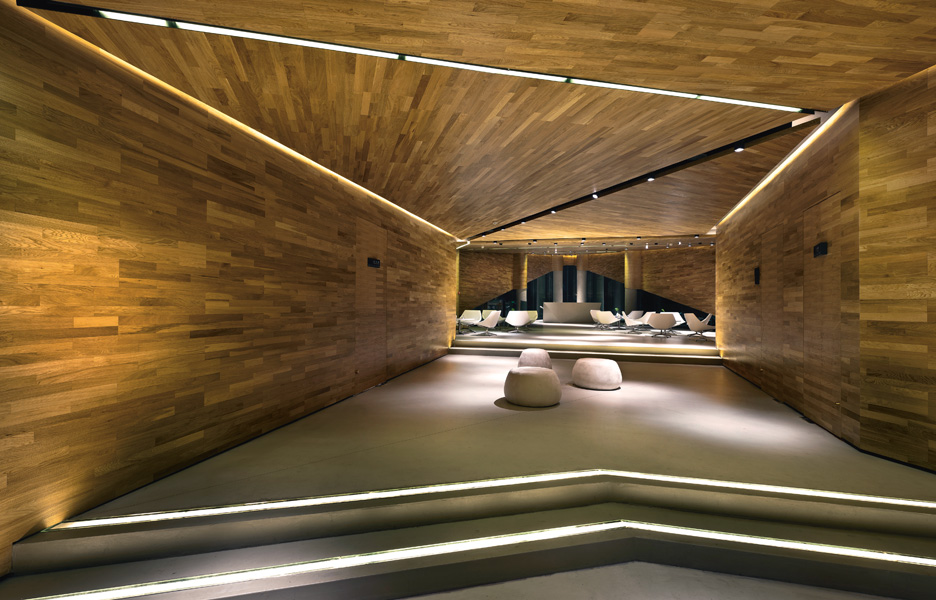 The scale of the work being dangled in front of the eyes of Colin Seah and MOD is breathtaking, but the procurement processes and the development templates are daunting, to say the least. Seah, as with all his Singaporean compatriots, observes that his ingrained pragmatism is tailored to suit the mechanisms of the new Asian city, and he is focused on the possibilities, not the problems. He talks of "… a continuity of experience, one that will be the critical element for all large-scale projects", and he speaks as a consumer of contemporary lifestyle rather than as an architect. The Singaporean "loner in Arizona" paradox of his university training persists: now working in some of the world's most congested cities, he prefers to operate as a self-assured, self-motivated, self-generating outsider and refuses to use local precedents as inspiration. He keeps his distance, he keeps his cool and he thinks no little thoughts.
This article originally appeared in AR 129: The Price of Building.