Article by Online Editor
Photography by Brett Boardman
Designer
This article was originally published in Architectural Review Asia-Pacific magazine #128: New Civic Realms.
For many young architects, the transition to 'established' practitioner can often not come quickly enough. Occasionally though, there comes a watershed moment that makes people stand up and take notice. In the case of Andrew Burns that moment was a little project called Australia House. It opened in July 2012 and received such widespread coverage that people had to take notice. Within the space of a few months, the Sydney-based architect went from emerging to mid-career, such was the building's perceived level of maturity. The speedy christening was not lost on the good-natured Burns, who is understated in response: "It's funny, because I'm still pretty early in my career."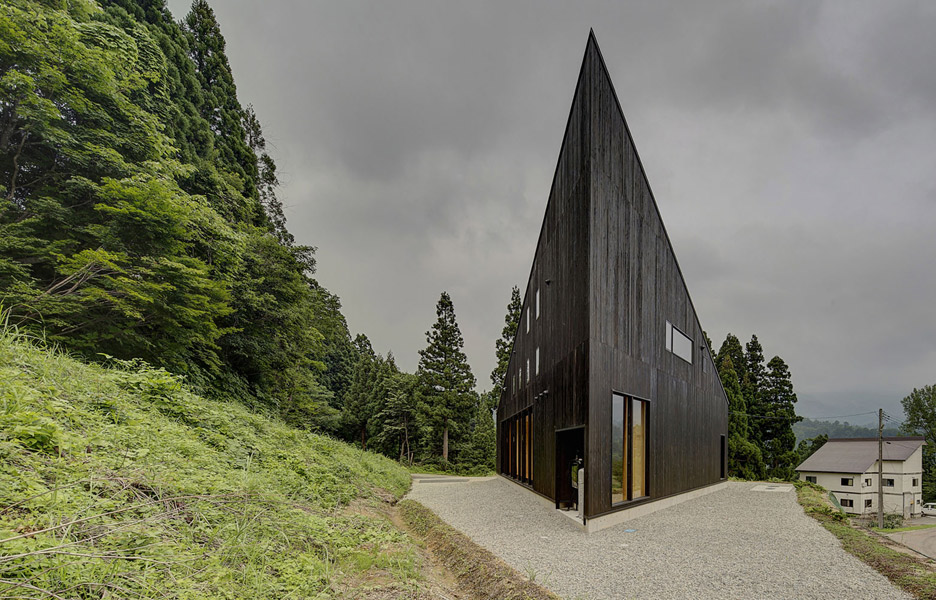 Burns' career took on a new trajectory in 2007 with the formation of Andrew Burns Architect, but it began well before then. Immediately prior to establishing his own practice, Burns worked at Neeson Murcutt and before that Bates Smart, spending five years at each. "From Nick [Murcutt] I learnt a desire to make architecture in a way that's not compromised and has a sort of immediacy, and Rachel's [Neeson] influence was her desire for precision." At Bates Smart, Burns worked for director Philip Vivian and from him "learnt the possibilities for buildings that are beyond the creation of an intimate space".
These lessons from early mentors provided Burns with a strong foundation, informing a signature approach that is evident throughout his growing portfolio. The level of maturity that is often attributed to his work is, according to the architect, simply "an understanding of what I can do and what I can't do and acting within those perimeters". But while Burns listens to the opinions of people he respects and avoids being swayed by trends, he is also influenced by direct experiences he's had of great buildings. A trip to Mexico City exposed Burns to the work of Luis Barragán, most especially the architect's Tlalpan Chapel. Burns was impressed by how Barragán used a diverse material palette within the chapel, but stained it with light so as to lend the interior spaces a singular quality.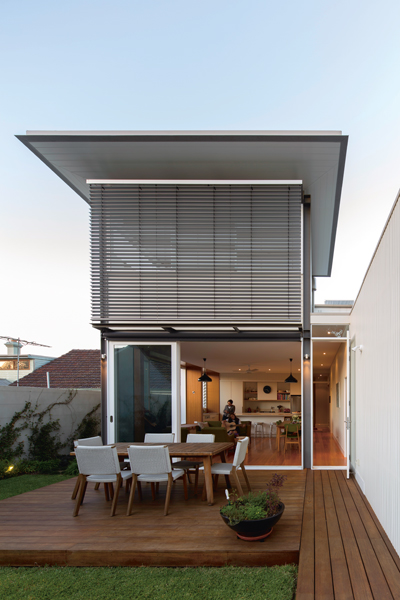 With Australia House, Burns achieved that directness of concept that he so admires in the work of Barragán. The gallery/studio/atelier is located three hours north of Tokyo in the Matsunoyama Area in Niigata Prefecture, a region that experiences heavy snowfall in winter. It is the end result of an international competition chaired by Tadao Ando to design a replacement for a structure that collapsed in a powerful aftershock from the earthquake that hit Japan in March 2011. Australia House opened during the 5th Echigo-Tsumari Art Triennale in July 2012, showcasing a permanent installation by artist Brook Andrew titled Mountain home – dhirrayn ngurang.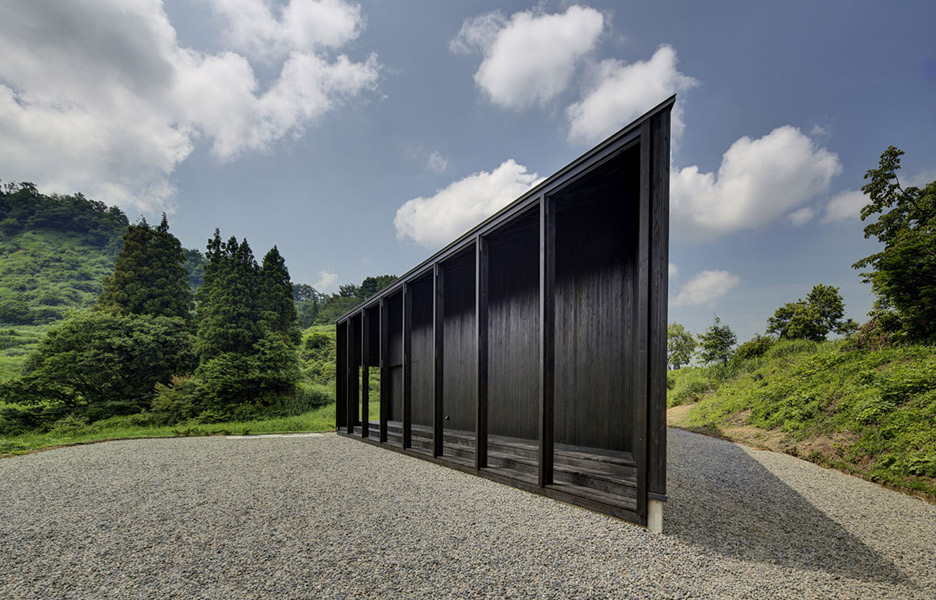 What instantly appeals with Australia House is the simplicity of its form. The black stained timber exterior sits starkly in the landscape and its steeply pitched roof is as dramatic as it is functional. Housed within is an interior of pre-finished timber that lends a warm domestic ambience, although its design is pared back and minimal; its only decorative flourishes are the knots within the timber. For Burns the simplicity and directness of Australia House is what has allowed people to engage with it. "I tried to take away authorship," he explains. "So what was left is that anonymous black triangular building cutting into the landscape. People don't have to get through a layer of my language to get to the building – they just experience it directly."
Meeting with Fumihiko Maki in Tokyo a few days after Australia House's opening, Burns spoke with the Japanese architect about the nature of simplicity. "Hearing him say that what interested him was balance, and how the quality of simplicity is somehow achieved through this, was a big lesson for me," Burns reflects.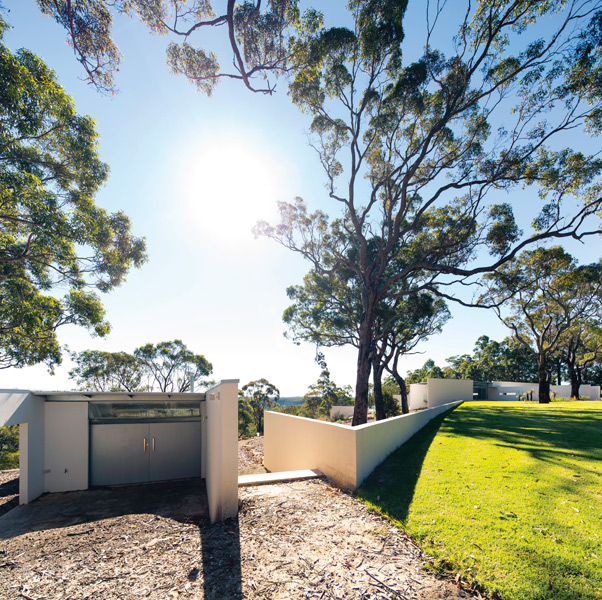 Looking at Burns' own portfolio, the project that most informed Australia House is Karinya. An elegant residence set high above the Hawkesbury River, north of Sydney, it is a well-resolved exercise in geometry. The extroverted form features blades that structure the building's space, but also frame the landscape and capture breathtaking views. Australia House began as a mini version of Karinya until Burns realised that he could achieve the same effect more memorably through a more contained structure. So what resulted was "this tightly contained building that affects its space almost by implication; just by its presence".
Burns hopes to work in Japan again should the opportunity come along, but, remarkably it's not the only overseas project he has been involved in as a sole practitioner. His other recently opened international project is Gibbon's Rent in London Bridge. Invited by the UK's Architecture Foundation to re-activate a forgotten cut-through between Magdalen and Bermondsey Streets, Burns worked with English landscape designer Sarah Eberle to design the urban park. Comprising a 'harlequin' geometry that links a series of compressed and decompressed spaces, the project's strategy was a risky one. "We didn't really complete the scheme," Burns explains. "We left it to the community to complete the garden and relied on these people to make a space. So our strategy of incompleteness was actually a strategy of engagement." Opening during the 2012 London Festival of Architecture, the urban park is now in full bloom, with the community attending a number of events where they were invited to bring pots and plants. The geometry that Burns and Eberle laid down provides a crisp framework and one of the project's great successes – apart from the sense of ownership it has given the community – is its overarching sense of cohesion.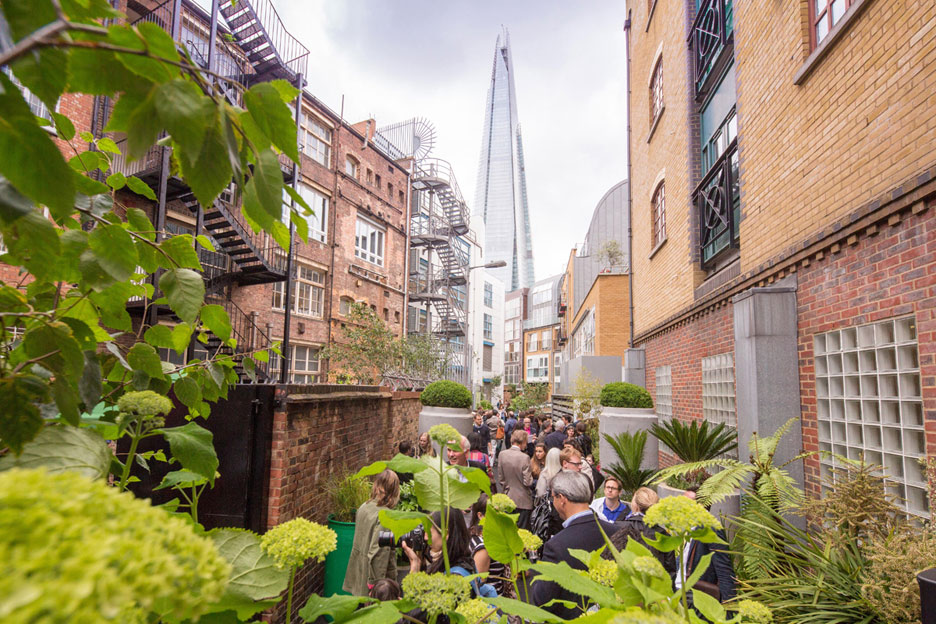 Burns' goal and ambition is to be doing projects that have public significance and projects that have a socially restorative quality. "They're the two things I've really locked on to," he says. "And although I've worked on a lot of private residences, I've started to look at student housing and undertaking feasibility studies for various types of social housing, which is the direction I'd like to move into." Burns is also committed to entering big public competitions and this is a stream of practice that he is investing heavily in. His recent win in the Sherman Contemporary Art Foundation Fugitive Spaces invited competition may very well be an indication of what lies ahead.
Crescent House is a pavilion that will be built in the Foundation's courtyard in Paddington, Sydney, in March 2013. Although small, the structure – which is essentially the intersection of two arcs – functions as architectural installation, art object and venue. It's an interesting progression from Australia House in that, like that project, it also values its environment. The pavilion sits near a rose apple hedge and Burns has manipulated the walls and roof to frame this simple greenery, transforming it into a landscape that also forms a fourth wall of sorts. It is yet another example from Burns' trajectory, you could say, where, through a seemingly singular move, something has been created out of next to nothing. Australia House may well have been Burns' 'watershed moment', but there is certainly plenty of evidence that there is a lot more to come.