Article by Online Editor
Designer
Day two at WAF 2012 kicked off with an insight into the design of host city Singapore, with a particular focus on housing in the Lion City. Over 80 per cent of the population live in public housing (of which 90 per cent own their own housing), and as a result the public sector plays a key role in driving new housing typologies in Singapore. The city's Housing Development Board (HDB), established in the 1960s, manages these high-rise, high-density developments and works to build communities around them – prioritising greenery at ground level and at interstitial levels within the towers, along with community and recreational facilities to build social cohesion. These projects include The Pinnacle, presented by Arc Studio's Belinda Yeang on day one, as well as two current developments: SkyVille and SkyTerrace by WOHA and SCDA Architects respectively.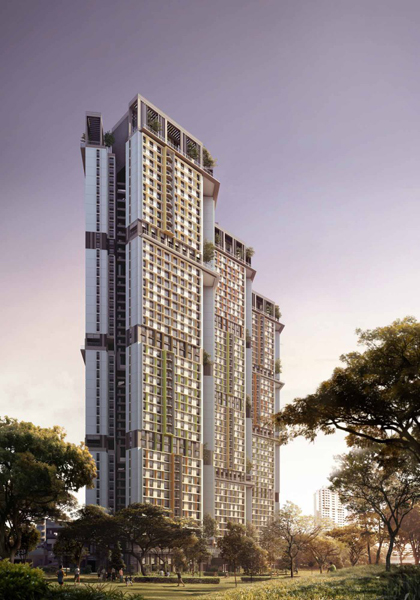 The fast-paced, high-energy development of Singapore was explored in the context of retail and commercial development in a presentation by Angelene Chan of local firm DP Architects. Though part of a discussion on regeneration, renewal and refit as a cheaper and more sustainable alternative to rebuilding, DP Architects' work along the retail strip of Orchard Road is commercially driven by retailers keen to emulate international shopping districts such as New York's Fifth Avenue and Tokyo's Omotesando. This investment in reinvigorated shopfronts along Orchard Road has been partly due to Singapore's Urban Redevelopment Authority – which has offered retailers incentives to redevelop the buildings to introduce variety and texture to the streetscape. Sharing the stage with Emre Arolat (Emre Arolat Architects) and Don Bates (Lab Architecture Studio), Chan's insight into the rapid pace of urban renewal in Singapore's commercial heart was contrasted with the slower scale of change in Istanbul and Melbourne.
In discussions around sustainable urban growth in contemporary cities, the concept of 'liveable cities' and liveability ratings have become a popular driver in determining the success of the human scale in a city. On day one, Rogier van der Heide of Philips Lighting declared that those cities that frequently ranked highly on liveability scales were often more boring urban places, but for Don Bates of Lab Architecture Studio, it's the process of determining those ratings – and the certain achievements the ratings recognise – that are of interest.  Focusing on the Melbourne CBD, Bates discussed "proximity and scale"; the alternating scale of streets in the city grid has enabled a pedestrian network of arcades, walkways and – yes – laneways, while the proximity of both cultural and sporting facilities means they can be easily accessed from the CBD.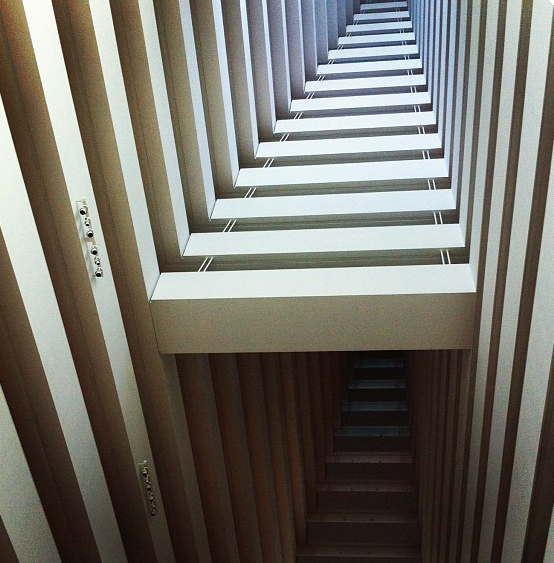 In a break from the series of project-based seminars in the Rethink and Renew Hall, festival director Paul Finch hosted a panel discussion with Will Alsop, Wong Chiu Man of WOW Architects, Morphosis' Ted Kane and Edouard Francois of Maison Edouard Francois on Vitruvius' model for architecture: commodity, firmness and delight. Focusing primarily on 'delight', and what delight in architecture might mean, the conversation tiptoed around subjective ideas of beauty – with the discussion exploring the experiential richness offered by architecture. "Architecture is really a space, not an image," said Kane, while Wong Chiu Man echoed Peter Buchanan's proposition about the end of modernity by describing the powerful emotional response that architecture is able to elicit.
For those delegates eagerly anticipating the presentation from Coop Himmelb(l)au principal Wolf D. Prix – an outspoken critic of Chipperfield's Biennale this August – the announcement that Prix had cancelled due to sickness would have been a disappointment. Stepping in at short notice, however, was Enric Ruiz-Geli of Barcelona studio Cloud9, an engaging and entertaining speaker, and also the recipient of last year's WAF Building of the Year award for Media-TIC. Charting the practice's work over the last year, Ruiz-Geli has been collaborating with Ferran Adria of famed Spanish restaurant, elBulli, on the elBulli foundation. Discussing his concept of "an architecture of particles", Ruiz-Geli's practice examines the environment as a cloud of particles, with a particle scanner collecting data on the specific geographical and climatic location. A series of bubble-like forms, the new elBulli foundation will be a high-tech building that responds to the environment, with bio sensors linked to the surrounding trees and technology embedded into the skin of the building, collecting and reading data and enabling the building to adapt to changes in temperature, wind and sun.
Cloud9's practice is a fusion of creativity and precision: buildings perform, and must be measured, tested and monitored as a part of the process. "I am creative, but I audit myself," he explains. Experimental and scientific, the firm is testing new ideas and continually mapping their creativity, measuring and certifying what works and what doesn't.
Ruiz-Geli is committed to research, citing it as an essential component in his practice. At Media-TIC, the weight of the building was reduced by 60 per cent through a lightweight steel structure – a new solution discovered through extensive research. Likewise, he considers knowledge sharing crucial to architectural progress, encouraging open and shared innovation. "Imagine we didn't have the knowledge of Buckminster Fuller, or Frei Otto!"
Coming up: the final day of WAF. Follow @AR_AsiaPac and @AusDesignReview on Twitter and Instagram for live tweets & photographic updates as they happen.