Article by Simon Sellars
Designer
After German writer and academic WG Sebald died in a car crash in 2001, he became a literary cause celebre. This must rank among the more remarkable transformations in a writer's fortunes in recent times, given that Sebald's work is dense, dark, non-narrative and impossible to categorise. His 1995 book The Rings of Saturn is a prime example. Is it a novel? A memoir? A travelogue? A cultural history? An extended dream sequence? It is all of these and more as Sebald's publisher explains in Grant Gee's Patience (After Sebald), a documentary that tries to unravel the book's mystery and influence. For Sebald literary categories were porous, even within the scope of a single book – why be limited to one when all were available?
Dialogue-free, The Rings of Saturn is ostensibly a record of Sebald's long walking tour of the Suffolk countryside (he lived in England for the better part of his life, although he wrote his books in German, carefully overseeing their translation to English). It switches from first-person narration to historical narrative to straight documentary to dream fugues, any and every reference becoming a portal to another time, another place. Sebald's command of his art is such that you might read several pages before realising you have entered the narrator's dream state, inside of which a recollection sparks a meditation on a famous work of art, inside of which a melancholia on the life of the exile unfolds. It's virtually impossible to detect the joins, and reading it is exhausting, exhilarating and mystifying all at once. Of course the theme of exile echoes Sebald's own existence in England, signposted by his distance from the German state and the psychological effect of being a citizen of a country that unleashed the Holocaust (the shadow of this atrocity is the unifying thread across his career). The narrator of Rings of Saturn is also an exile in his own interior state, forever lost in meditation and seemingly unable to return to reality.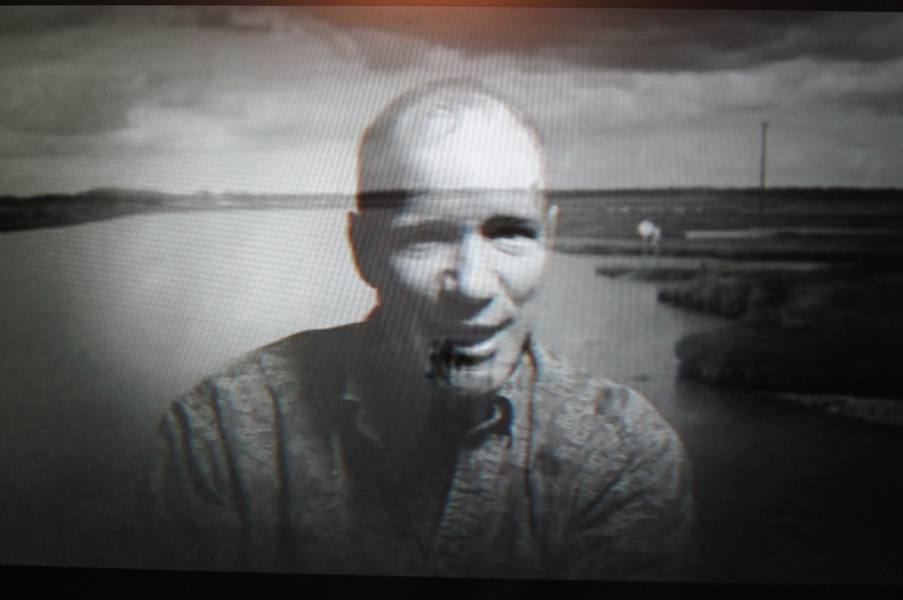 Unsurprisingly, Rings of Saturn is a favourite among certain architects and urbanists, especially those with a predilection for the 'ruins aesthetic' (or, more uncharitably, 'ruins porn') – the book lingers on ruined buildings, bunkers and the blasted landscapes (both real and imaginary) of the English coastline, always circling back to the war and historical acts of mass human suffering, tragedy and destruction. The book contains obvious parallels with post-apocalypse narratives and the urban practice of psychogeography (another favoured architectural aesthetic), the latter with its desire to uncover repressed histories through walking the landscape, particularly the contemporary literary incarnation as practised by the likes of Iain Sinclair and Will Self.
Patience opens with a modified Google map opening and unfolding, part of Barbara Hui's fantastic 'Mapping Literature' project that in this iteration attempts to track and trace the locations traversed in Rings of Saturn, which are multiple and overlapping. As Hui says, "the book is literally full of geography". We also hear from architect William Firebrace, an avowed Sebald fan, and, inevitably, Sinclair. But just when Sinclair appears in danger of becoming the Bono of English literature (always popping up in docos about cult heroes), he thankfully pricks the seriousness with which Sebald and his methods are accorded (the writer seems to attract the most earnest commentary), as well as the popularity of psychogeography, by suggesting that after Sebald's death the English countryside is now 'black with people walking to write books'.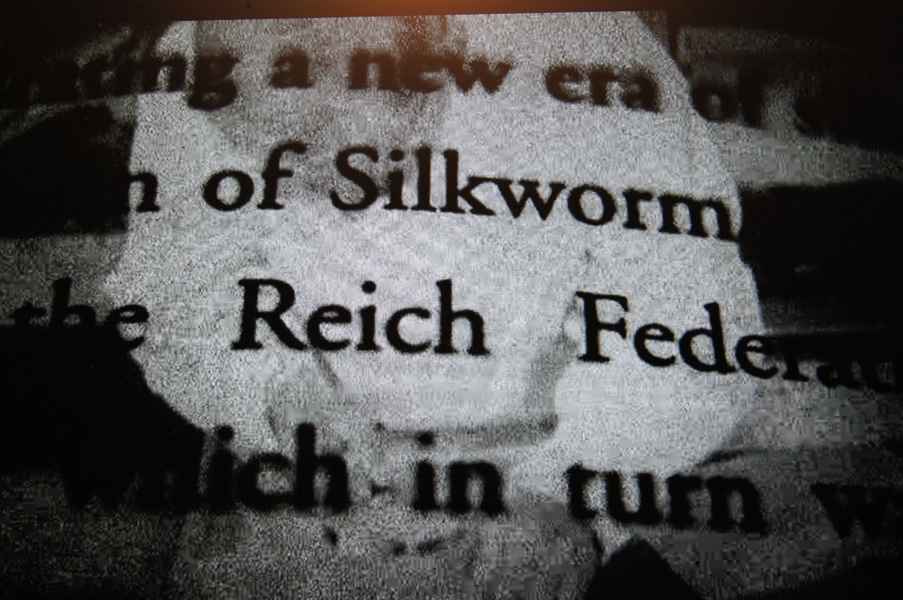 Sinclair's reflection provides welcome relief in an otherwise po-faced film, which, through its relentless aesthetic – black and white footage; solemn talking heads – sometimes sucks the life out of Rings of Saturn (which, after all, also celebrates beauty as the inverse of destruction), although audio recordings of Sebald discussing the book are welcome, too. Otherwise, the film shines when it uses its lo-fi aesthetic to good effect, ditching the talking heads (although, it must be said, their number includes the erudite and interesting Tacita Dean) and their unflinching reverence for the author (inevitably, the book is compared at one point to 'The Zone' in Tarkovsky's Stalker). On such occasions it allows itself to just go with the ineluctable mystery of the work. Set to readings from Rings of Saturn, layering effects are put to use, mimicking the layers of the book and portraying some of the narrative thickets Sebald has unleashed, as do floating typefaces and printed pages, which dissolve into moving film (bringing to life the imaginative effect Rings of Saturn obtains by juxtaposing found photos and illustrations with text). There is also a mini-narrative that allows the camera to follow the paths of the countryside, only to turn back in on itself, the first-person vision jittery, hand-held and panicky like a more highbrow Blair Witch Project. A typically brilliant soundtrack from The Caretaker heightens the mood, at times seeming to invoke both the soundtrack to Chris Marker's La Jetée, again about the unreliability of memory, and that of Kubrick's Eyes Wide Shut, another extended dream fugue.
At another point in the film it is remarked that the book is a search for cabalistic patterns, for uncovering how we are all "connected in all sorts of ways, often in horrifying ways" – most obviously, in the fact that the narrator is perpetually haunted by wartime atrocity. Then the film ends on a frankly ridiculous note, with an artist discussing the photos he took at Sebald's death site, where he lit a smoke bomb to mark its importance. As the puff of smoke flew upwards, it seemed to him to embody the outline of Sebald's face, moustache and all, and an overlay of a photo of the author bleeds into a photo of the smoke to emphasise the point. In that one scene, the book's greatest strength is revealed as the film's Achilles' heel – that it means everything and nothing all at once.
Patience (After Sebald), Grant Gee, Soda Pictures, 2011, 86 minutes. This film was screened at the Melbourne International Film Festival (2-19 August) as part of the 'Documentaries' program.
www.miff.com.au

Trailer for Grant Gee's film Patience (After Sebald).