Article by Sara Savage
Designer
A businessman stands in his office, poised over a golf club, and swings at an imaginary golf ball. The ball materialises in a video-game golf course projected onto the wall in front of him, bounding further and further into an untouchable digital landscape.
It's this particular and fleeting sequence in Futures Market – the second documentary by Spanish filmmaker Mercedes Álvarez – that captures the bulk of the film's message in a single stroke of the golf club. Such is the nature of a futures exchange: money is invested and propelled into products as virtual as video games, sold with only the help of projections, backdrops, models and a fervent sales pitch.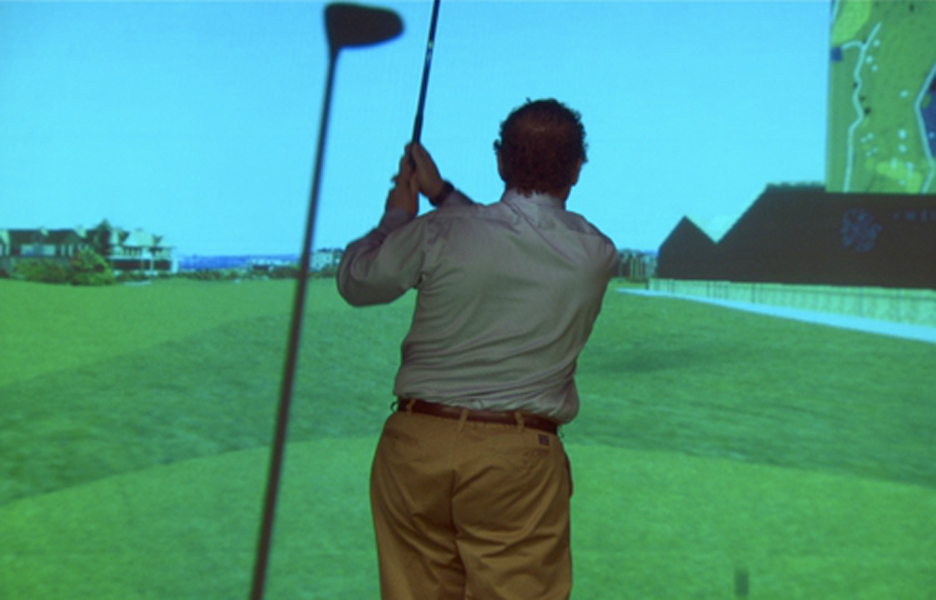 Examining the value of material versus immaterial goods, Futures Market is a spliced-up, narrative-free documentary – shucking traditional documentary-style filmmaking in favour of an approach more driven by the clever arrangement of raw footage. The film shifts between a number of separate yet interrelated scenarios, beginning with the emptying of an old house and all its contents. Dolls, antiques, classic books and artworks from bygone eras are all packed up and chucked out – but to where? The sentiment of Futures Market is foreshadowed early on, opening also with a meditation on Greek philosopher and poet Simonides of Ceos and his invention of the mnemonic art of memory. Transfixed on an intangible future, Álvarez asks of her audience, where does that leave the more palpable relics of our past?
The 'intangible future' of the futures market is brought to light inside a property convention, where overzealous salespeople pitch unbuilt real estate – from skyscrapers in Dubai to mammoth condos in Budapest – to prospective buyers, with one salesman telling a customer: "Now is the time to buy from the drawings". In the stock market, tense businesspeople hurriedly spit numbers into phones and across the office, while in a dimly lit auditorium a motivational speaker delivers a seminar on inner peace to dozing businesspeople.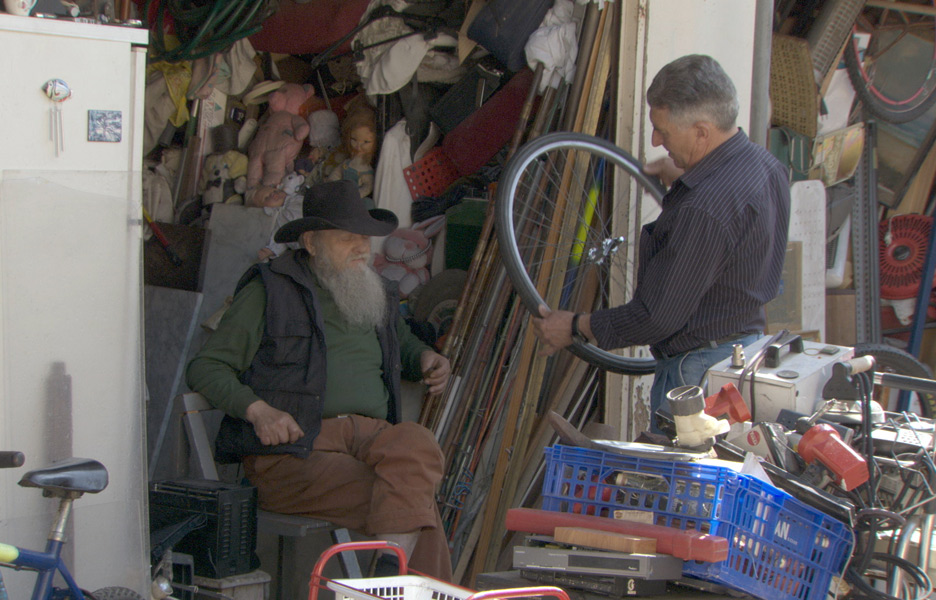 What saves Futures Market from becoming repetitive and overly didactic is the introduction of perhaps the only 'character' in the film, Jésus Castro: a straight-shooting nonagenarian selling his wares (read: 'junk') from an overflowing garage in a market. More of a proud accumulator than a salesperson, Jésus humorously yet poignantly shuns prospective buyers, telling them "if you sell it, you no longer have it," with most customers eventually giving up and walking away.
In Simonides' mnemonic technique, a physical – and often architectural – scenario is imagined with strategically placed objects and landmarks within it, each one symbolising a different point to be remembered. Jésus is a living instance of the technique, each of his wares serving as memories and reminders of human trace on the earth. Objects change owners, possessions circulate and we accidentally create histories – even in the things we discard. In a world where we invest in the virtual, Álvarez asks: just how instrumental are our fragmented remains and relics in the construction of our projected futures?
Futures Market, Mercedes Álvarez, Treeline Distribution, 2011, 112 minutes. Spanish with English subtitles. This film was screened at Melbourne International Film Festival (2-19 August) as part of the 'TeleScope: Visions from the EU' program.
www.miff.com.au