Article by Jo Leeder
Designer
Above: Located on the bay and only 6km from the city centre, St Kilda contributes to Melbourne's high liveability rankings. Photo by Jo Leeder
Held last month in St Kilda, Melbourne, the Making Cities Liveable Conference is one of a growing number of conferences devoted to improving the sustainability of the built environment. Over the course of three days, the cases made for improving sustainability were, at times, overwhelming, though many of the fundamental facts, figures and assessments all pointing in similar directions. It is the 'if', 'when' and 'how' this knowledge will be implemented and legislated that will have far-reaching consequences for the future of Australian cities.
Transport typologies – in particular, public transport and the case for promoting walking and cycling over car dependency – proved popular topics, and were advocated by some startling statistics. In his presentation of The Sustainable Australia Report, Professor John Thwaites from the Monash Sustainability Institute set the conversation in motion, stating that the percentage of workers citing the car as their primary mode of transport had risen from 75 per cent to 78 per cent, while cycling levels had decreased. Meanwhile, Professor Billie Giles-Corti, director of the McCaughey Centre at the University of Melbourne's School of Population Health, drew a correlation between Australia's high obesity levels and low numbers of walking and cycling trips – and compared the statistics with Switzerland's lower obesity levels and higher frequency of trips made on-foot. Giles-Corti also suggested that urban sprawl could be considered depressogenic – with a sedentary lifestyle and greater periods spent alone in the car commuting to work impacting health and well-being. Equally damning was the stranglehold urban sprawl can have on lower income families, who are forced out from the city and into the outer suburbs where a lack of public transport, jobs and amenities breeds a greater reliance on car use.
In a presentation discussing public transport infrastructure, Sarah Tasic, senior planner and sustainability consultant at Arup, argued that public transport needed to be reconceptualised as a city-shaping mechanism. Allowing for a more compact city, a better network improves urban character and value, and drives the growth of knowledge-intensive sectors that are ideally suited to inner city locations. And though the wider benefits of public transport – such as better social integration and reduced pollution levels – are widely acknowledged, Government often lowers these priorities due to an ill-conceived lack of value in them.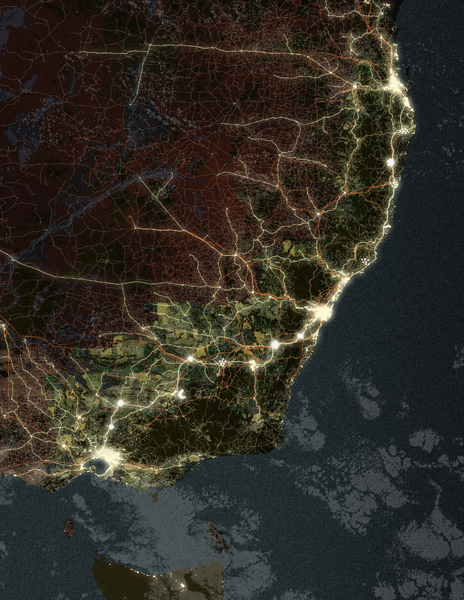 High-speed rail was paramount to Dr Julian Bolleter's fascinating vision in 'Made in Australia: The Future of Australian Cities'. With the population predicted to grow to 42 million by 2056, Bolleter – Assistant Professor at the Australian Urban Design Research centre – suggested that 20 million could be accommodated in existing cities and the remainder housed in surrounding regions. His vision was of an east and west coast megaregion: a connected chain of cities linked by high-speed rail, each with access to both agriculture and urban form. A fanciful vision, perhaps, but an exciting proposal intended to stimulate the debate about high-speed rail and avoid poorly planned developments from blighting Australian cities.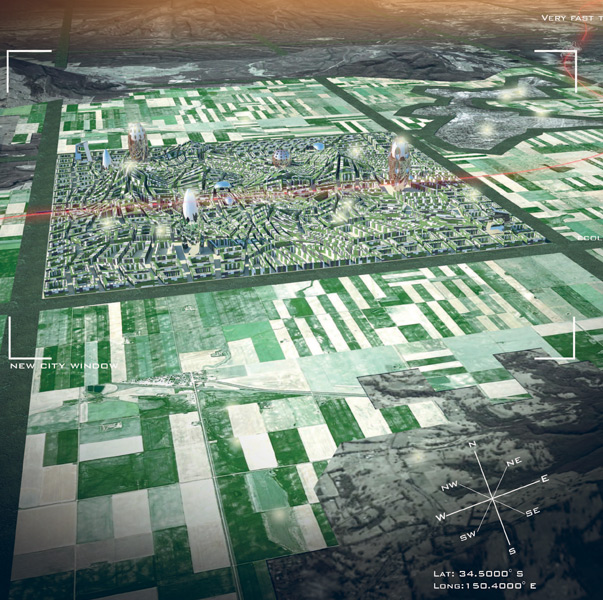 Robert McGauran and Evan Grange of MGS Architects discussed the integral role universities play in the sustainable growth of cities. In their presentation on creating productive and liveable knowledge cities, McGauran and Grange cited Monash University's investment program, which has committed $450m over three years for a knowledge-based activity centre at the Clayton campus. They argued that these activity centres – which attract students by providing well connected, vibrant, accessible and safe environments – could be developed in collaboration with local government; that investment in local knowledge centres has great potential to stimulate the local economy.
The discussion of food waste in urban centres, a topic that has recently been garnering more attention at this and many other sustainability conferences, also revealed some alarming statistics – including Simon Lockrey's estimation that between a third to a half of the world's food production goes to waste. In his presentation on food waste opportunities in the supply chain, Lockrey – a research fellow at RMIT University's Centre for Design (Sustainable Products and Packaging) – discussed how waste more commonly occurs during production in less developed countries, while more affluent countries waste their food at the consumption stage. Ideas for addressing this waste included food recovery, better packaging systems, better waste utilisation and alternative markets. The spikes of food wastage identified by Lockrey proved startling, and one would hope that councils' provision of composting facilities for residents will soon meet those of their provision for other household recycling.
Though four Australian cities (Melbourne [1], Adelaide [5], Sydney [7] and Perth [9]) were placed in the top ten of the Economist Intelligence Unit's Liveability Ranking in 2012, this conference highlighted a number of fundamental areas that need to be addressed to ensure these figures can be maintained in the longer term. A reduction in urban sprawl in favour of more compact, walkable urban form needs to be bolstered by an overhauled public transport system – reducing congestion and pollution and improving health and social factors. Without addressing these clear aspirations, our urban centres could quite quickly fall foul of the liveability ratings.
The 6th Making Cities Liveable Conference was held at Novotel Melbourne, St Kilda from 17-19 June 2013.