Article by Online Editor
Photography by Erez Golani Solomon and Lisa Eidt
Designer
Dear Prime Minister Noda,
Over 560 square kilometres of northeast Japan were inundated by the tsunami that followed the massive March 11 earthquake, leaving over 20,000 dead or missing and devastating farmland, ports and nearly the whole regional fishing economy. The subsequent shutdown of most nuclear power plants, part of Japan's highly centralised power generation system, caused an unprecedented energy crisis, with severe repercussions for the national economy, and even parts of the global economy. The aftershocks have sent tremors far beyond the areas directly hit by the natural disaster. But the widely accepted notion of a 'triple disaster' of earthquake, ensuing tsunami and nuclear crisis is a misconception, obscuring the fact that the afflicted areas had already been suffering from deep structural problems for decades.
By March 11 many younger people had already left Tohoku to study or work in Tokyo, creating a demographic imbalance, where the share of elderly had risen above the national average, eroding the region's economic base. As a result, agriculture, fisheries and forestry face succession issues and a shortage of labour, with the country's food self-sufficiency waning while carbon dioxide emissions from increasing food imports exacerbate global warming. Large-scale shopping malls, mushrooming in rural Japan, have sapped the last energies of retail districts in existing town centres.
These are manifestations of the lingering attraction of energy-intensive, car-centred lifestyles, with resulting urban development patterns leaving the old and immobile isolated in dilapidated, atrophying downtowns. Generic, low-cost architecture has not only levelled once characteristic townscapes and erased local differences, but also necessitates high-energy consumption for cooling in summer and heating in winter due to the lack of insulation. A comprehensive, long-term strategy is needed to help solve these and other demographic, social, environmental and economic problems that were already in place prior to March 11.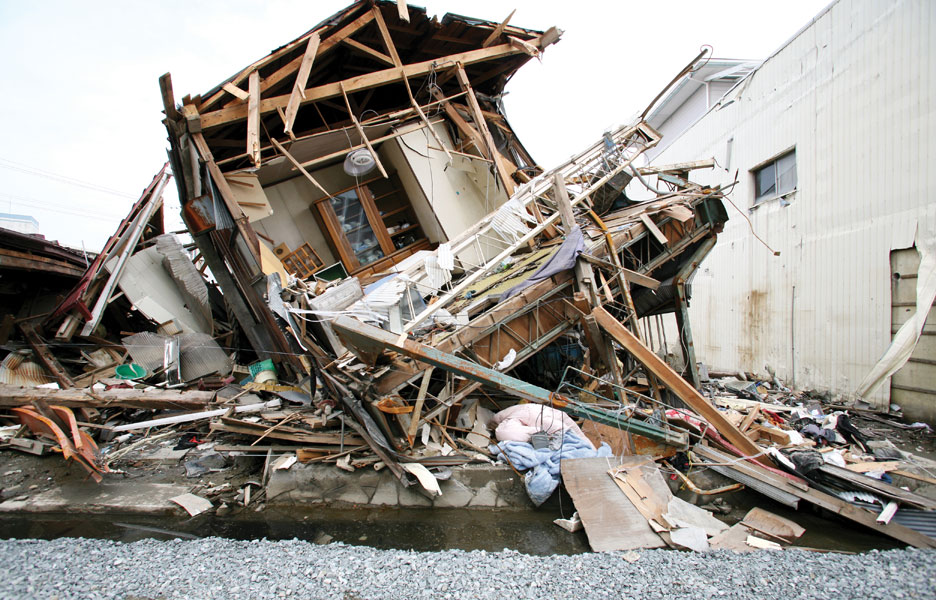 A key issue for the creation of resilient cities is the presence of a healthy, civil society and a vital public sphere, where alternative futures are widely debated – not just by a few experts. For example, during the drafting of the recovery plan for the earthquake-stricken city of Christchurch in New Zealand, over 100,000 ideas were collected through community engagement. Rebuilding should be seen less as an end in itself but instead as a continuous process through which civil society develops more fully, communities can once again grow closer and the entire country can become more resilient and self-reliant.
Any reconstruction proposal must be measured in terms of its tangible outcomes, of course, but also by the extent to which it contributes to the empowerment, political participation and social inclusion of the citizenry. You, Prime Minister Noda, and your Democratic Party of Japan should understand this. Leaving large-scale power generation in the hands of a few monopolistic utilities might safeguard sufficient energy for the economy, but it impedes true decentralisation and a more even distribution of wealth and innovation. In the German town of Schonau, for example, shortly after the Chernobyl disaster, concerned parents voted to abandon nuclear energy. They bought up the local power grid and founded a municipal energy cooperative to produce and market renewable energy that today supplies green energy to more than 100,000 households across Germany. This initiative led to technological innovation and community empowerment, creating jobs and revitalising the local economy.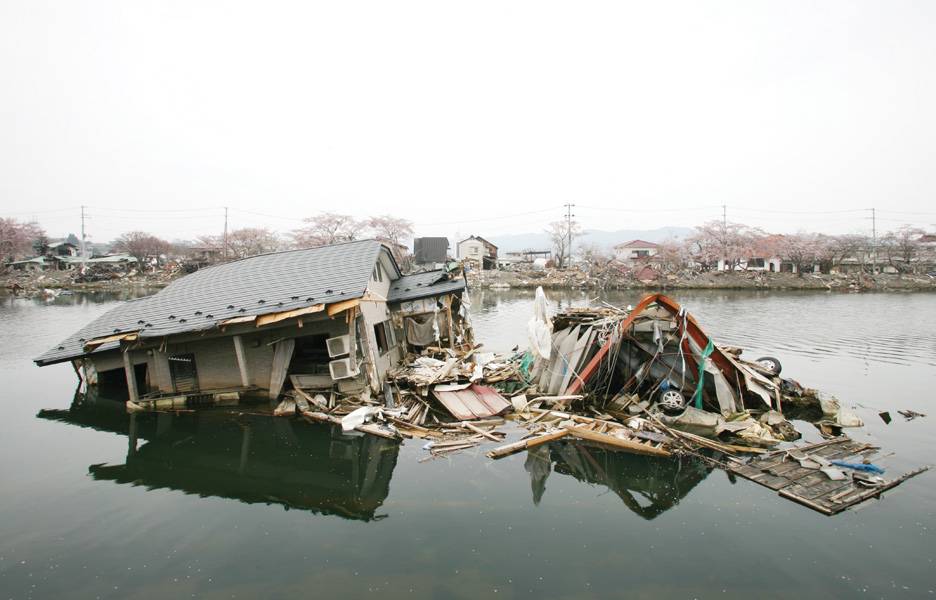 Japanese municipalities can achieve a similar degree of energy autonomy. A decentralised network of power generation facilities would increase self-sufficiency, system redundancy and emergency preparedness. Towns could develop around highly efficient micro power plants, using the thermal by- product to heat homes. Geothermal, solar, wind, tidal and compost-based bio-energy all offer viable alternatives to nuclear and fossil fuels.
A transition toward greener energy also requires a shift to a more environmentally conscious lifestyle. Would fewer vending machines be too great a sacrifice of quality of life? Is it necessary to buy everything everywhere, or can we buy smarter and reward greener, socially responsible businesses?
Japan's ageing society needs to avoid the mistakes of present-day car-centred cities, with more 'walkable' and 'liveable' towns. Instead of rebuilding detached houses in which elderly residents are left alone, forms of collective living could foster mutual support in everyday life. A template could be collective housing, an idea that has been spreading in Japan since 2003. In Tokyo's Kankan Mori collective house, for example, people of all ages and diverse backgrounds live together. Such arrangements enhance mutual-help readiness in case of disaster, and regular neighbourly contact and increased social trust contribute to more vibrant communities. Essential facilities such as hospitals, schools, day-care centres and retail outlets could be clustered within walkable distance or combined within one building.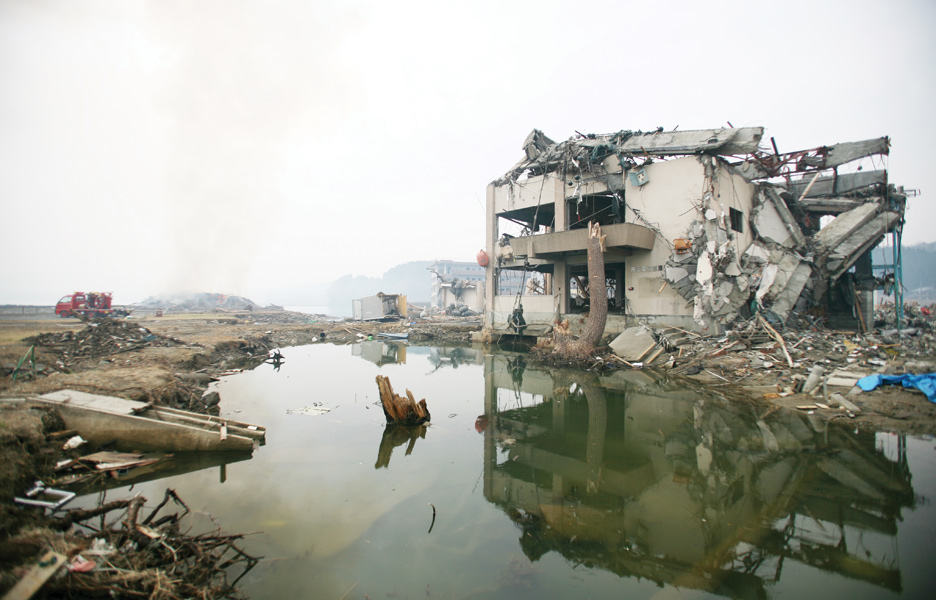 On an architectural level, rebuilding would offer a chance to showcase building innovations. Japan is famed for its efficient, avant-garde architecture. Why not turn the rebuilding process into a venue to display low-carbon approaches and other building innovations? A 'reconstruction world fair' could yield new impulses for the revitalisation of other regions of Japan and other disaster-stricken countries. And government subsidies could be directed to excellent new housing designs that facilitate community interaction and economise energy use.
Revitalising agriculture, forestry and fisheries is the key to creating new jobs in the disaster-hit regions, kick-starting local economies and in turn reversing Japan's declining food self-sufficiency. Partnerships between Tohoku communities and Tokyo could advertise the virtues of rural life to young families in the metropolitan centres, promote farm tourism, raise interest in agricultural work and help decentralise metropolitan areas while repopulating rural Japan.
Urban farming could reduce the need for CO2-intensive food imports. The ultimate goal should be to create a more resilient, self-reliant society. As I have suggested, the task is much bigger and more complex than the term 'reconstruction' implies. The disaster that afflicted rural Japan well before March 11 – the atrophying of the nation's periphery – is a problem that will continue to grow. We must then see the task at hand as restructuring for the future rather than reconstructing the past.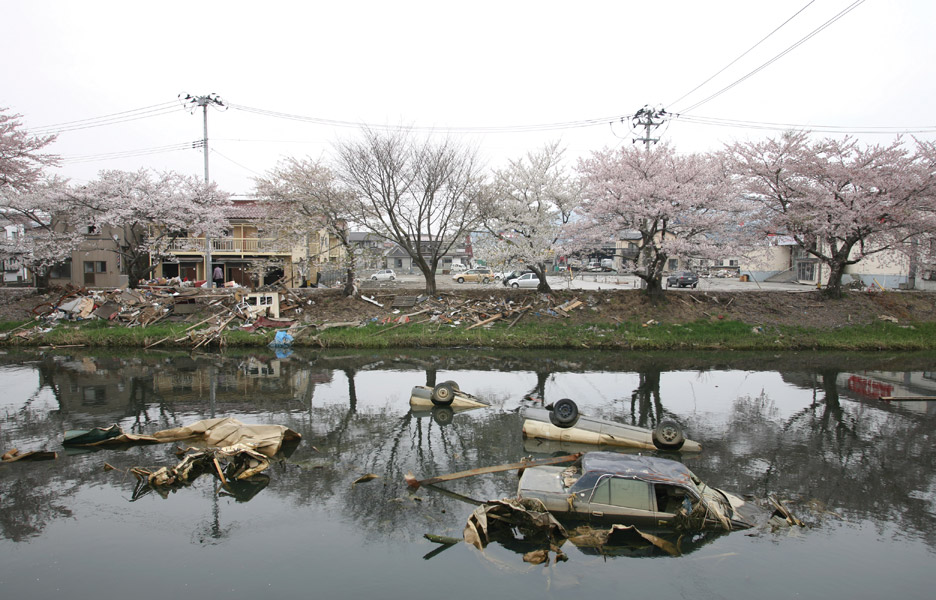 Jun Iio, working group leader of the government's Reconstruction Design Council, has pointed out that "the problems faced by the people in those disaster-ravaged areas are a microcosm of the problems being faced by all of Japan". Also, other mature industrial nations such as Germany, Italy and France face similar challenges. Today Japan needs the eyes of the whole country to be focused on the devastated regions; its brightest minds should embark on a competition for the best ideas.
Instead of gambling on the 2020 Olympics in Tokyo/Tohoku, a 'Transition Town World Expo' could showcase building innovations and zero-carbon lifestyles. It would demonstrate to cities in similar regions of Japan and other countries how to cope with climate change adaptation, peak oil and ageing societies.
Eminent economic, governance and urban planning experts are on the reconstruction board, but can the public place the entire burden of responsibility on the shoulders of so few? The whole country should contribute to building the vision. Why not hold town hall meetings at various levels to facilitate an open-ended debate? Proactive use of both new and old media could help mobilise the country to contribute fresh ideas.
Given the unique ability of Japan's people to recover from the greatest of devastations, the country deserves a leadership that is strong, determined and inclusive. With a broad, vision-making process and a sustained, unified political support structure, I am convinced, Mr Prime Minister, that Japan will rise from this crisis stronger and better prepared for a future full of uncertainties.
Yours sincerely,
Christian Dimmer, Tokyo
Christian Dimmer is an urbanist and partner at frontoffice Tokyo. He also works as research associate at the University of Tokyo and teaches in sustainable urbanism, planning theory and public space at Waseda University.
This is a reworked and edited version of two articles that previously appeared in Japan Echo and The Japan Times.