Kerstin Thompson Architects' redevelopment of Broadmeadows Town Hall has taken out the top spot for Architectural Design.
Established by the Victorian Government in 1996, the Victorian Premier's Design Awards are an opportunity to highlight and celebrate local design capability.
Showcasing the depths of design talent in the state and the capability and capacity of the Victorian design industry, the awards seek to elevate the value of design and the role of professional designs, celebrate Victorian-led design, and position Victoria as a design capital.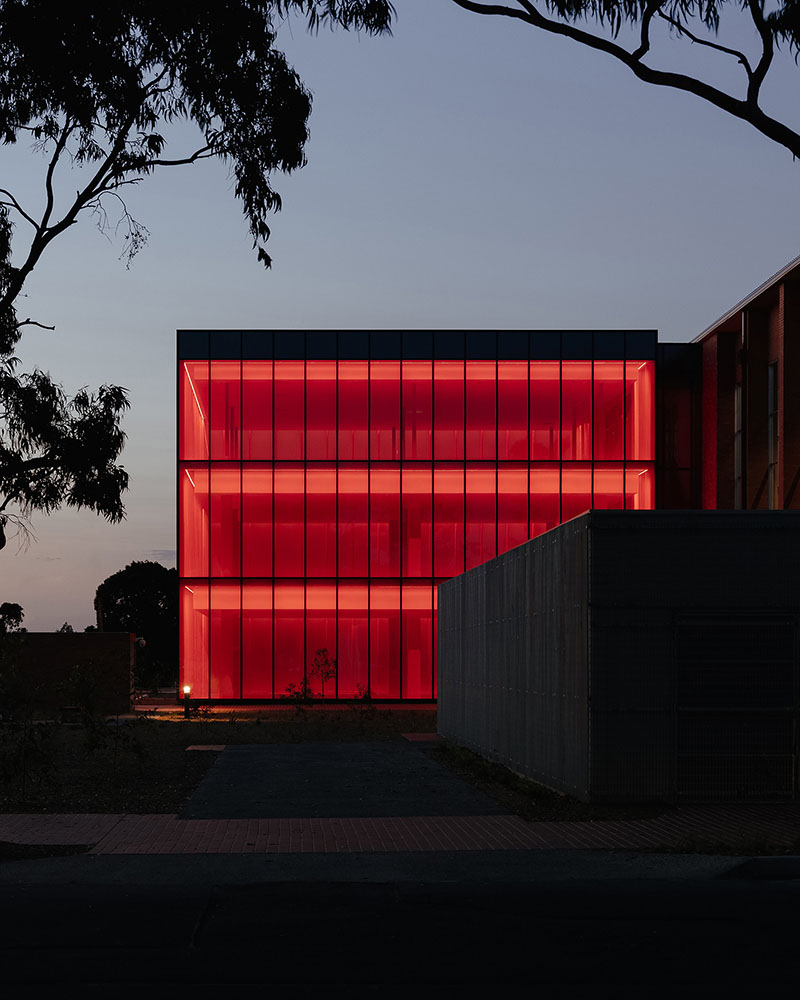 The renovation of Broadmeadows Town Hall, or Pink Elephant as it was originally called in its beginning, was completed in 2019 and reinstated its suburban-civic grandeur, and shifted the space around it from a sea of carparks to an urban place.
Originally designed by architects Forster & Walsh in 1964, the Broadmeadows Town Hall was considered grand and functioned as a background for decades of personal milestones and civic events, such as weddings, citizen ceremonies, debutant balls, tango classes and basketball games, and car club meets.
Symbolising an important repository of community memory, the redevelopment of the Broadmeadows Town Hall now replicates a hybrid of many new functions to come.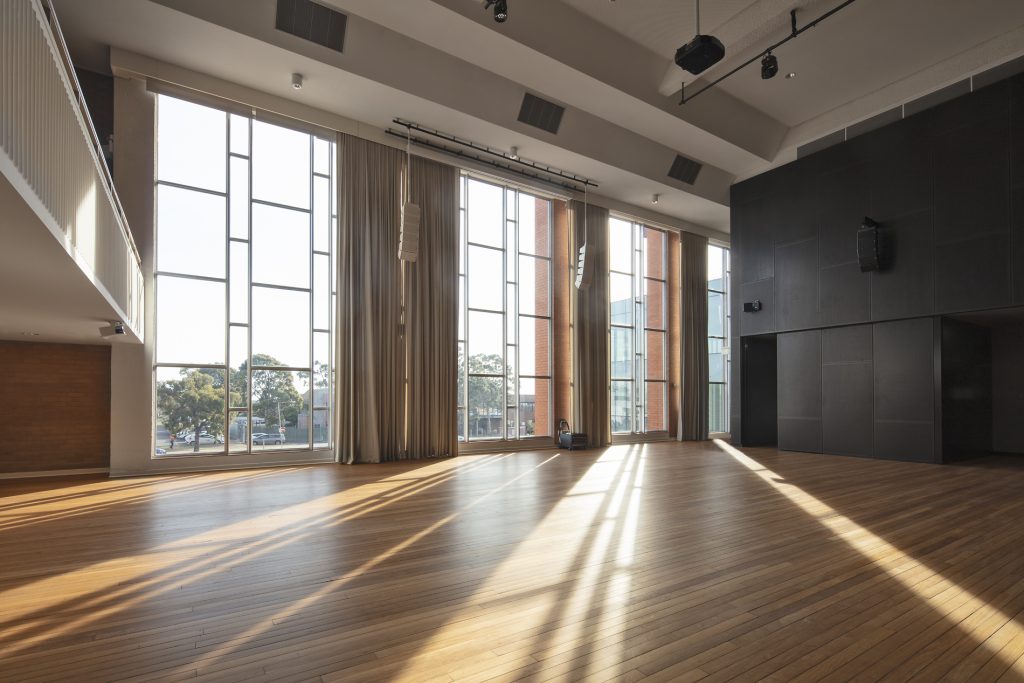 Two dramatic cuts to the existing facade and an additional new commercial hub reveal the life and activities within including a community business incubator, gallery, office and event spaces.
Surrounding the perimeter, landscaping and service elements define outdoor spaces for visitors.
Developed with Hume City Council, Kerstin Thompson Architects wanted to improve the performance of the building and retain its strengths, clarity and distinctive character, particularly its scale, symmetry, civic grandeur and ceremonial organisation.
This was achieved by balancing the desire for continuity and change.
The designer's intentions were to collect and celebrate community memories, reinstate the suburban civic prowess where it had been sadly lost, transform 'place and use' for making people – not cars – the focus, and engage a wide audience.
In close collaboration with Hume City Council, the local community and stakeholders, a strategy was developed that supported various uses, cohorts and connections to the broader precinct.
Put simply, Broadmeadows Town Hal has reignited its purpose as a community legacy.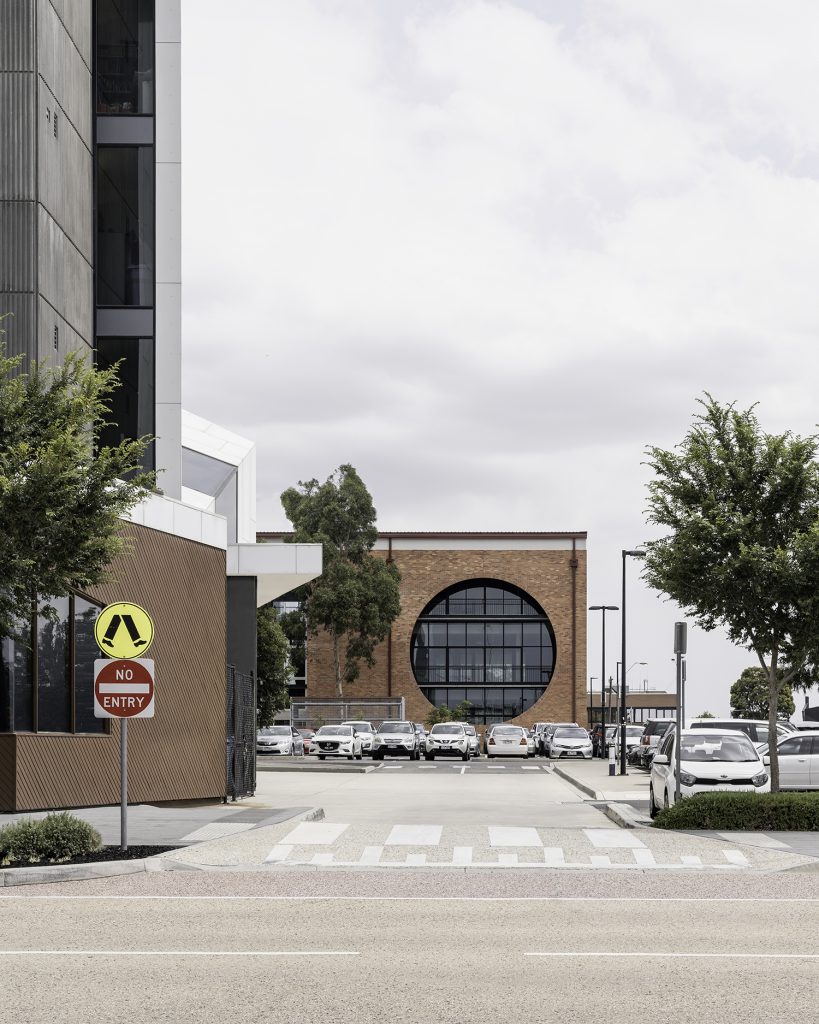 Victorian Premier's Design Awards jury chair Celina Clarke commended Kerstin Thompson for protecting the building's historical character.
"The approach to improve the building's performance and retain its strengths, clarity and distinctive character – particularly its scale, symmetry, civic grandeur and ceremonial organisation, is significant.
"Designed originally in 1964, Kerstin Thompson has been able to maintain its grandeur by upgrading and improving the building's performance, without diminishing its capacity to trigger memories of the past and to resist the urge of some to rid it of its 'retro' character.
"This is a virtuoso example of what can be achieved when outdated community builds are skilfully reused and improved, rather than simply replaced," she added.
The highly commended awards went to BKK Architects and Razorfish for the ACMI Renewal project, and Lyons, Rush Wright Associates in partnership with the City of Greater Dandenong for the Springvale Community Hub.
Photography by John Gollings and Dan Preston.
This time last year, ADR explored the career and experiences of Thompson through her new book 'Kerstin Thompson Architects: Encompassing people & place'.