Article by Online Editor
Designer
Above: David Gianotten; photo by Andrew Tang, courtesy OMA.
David Gianotten is the partner-in-charge of OMA Asia overseeing offices in Hong Kong and Beijing. His experience includes project supervision at Shenzhen Stock Exchange and the construction phase for CCTV headquarters in Beijing, alongside this he delivered the conceptual masterplan for the West Kowloon Cultural District, Hong Kong in 2010. OMA were selected as part of the Destination Sydney consortium as the preferred bidder for Darling Harbour's convention, exhibition and entertainment precinct, Sydney.
Michael Holt: Sydney has recently selected teams for a number of significant developments (Barangaroo South and Central and Darling Harbour), how did OMA*AMO come to submit for the SICEEP project? When did it register on OMA's radar?
David Gianotten: I gave a lecture about OMA's work in Asia in Brisbane and after that visited Sydney to present our work to developers and colleagues; that's the moment we heard about the Barangaroo and SICEEP projects. In mid-2011 Lend Lease asked us to submit our masterplanning portfolio and, after a selection process, OMA was selected to be the masterplan architect within the Destination Sydney Consortium.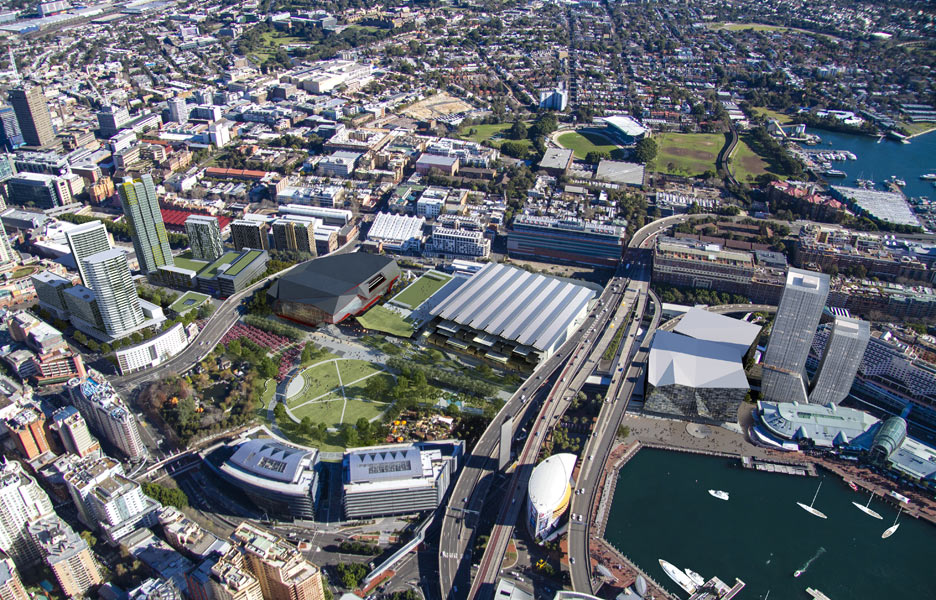 What is OMA's understanding of Australia? Is there a specific desire for building in the country?
OMA is new to the Australian market, however through the strong link between Asia and Australia we were already quite aware of the urban and architectural developments going on in the country, as well as its economy, relationships between states and social structure. Because of its geographical position and its relationships with the rest of the world, Australia is in a unique position with strong relationships with the west and east which makes the country very outward looking. However, in the field of architecture and urban development the country is actually a world of its own with Australian firms dominating the landscape and its own procedures and protocols. Only in some cases international architects are involved, which is actually interesting and refreshing compared to the Asian circumstance. The specific desire of building in our short experience is based on the known, the familiar and the previous success, which means many Australian cities have their own characteristic planning and architecture that spread over decades and is not too much influenced by style, but is re-invented constantly to reflect current times.
Is OMA's research branch – AMO – conducting any research on Sydney or Australia more broadly?
The moment OMA moves into a market it is on OMA's radar, which within our way of working immediately means that research is conducted. This is done based on the projects that we engage by looking at certain interesting phenomena within the region. The more connection we have with interesting people and the more we work on projects in different contexts the more research is built and explored; AMO is an integrated part of the process.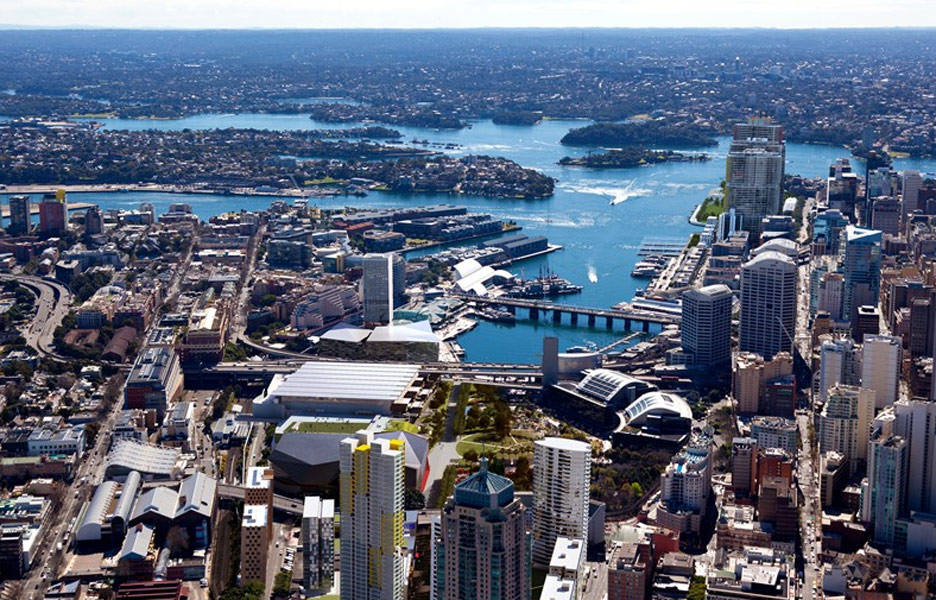 What are the prominent design features or defining factors in the design of the masterplan and hotel?
The main driver for the masterplan was to create a framework that is flexible and that allows for connection and choice. To be able to do this we first created a framework of logical connections to the surrounding sites, all coming together on the one connecting element – the North-South Boulevard. Within that framework all collaborating architects – HASSELL Studio, Denton Corker Marshall and Populous – created their own architectural elements that are similar in architectural language but are connected at different levels to create a distinctive, but very well connected, urban landscape of buildings and public space. The design of the ICC Hotels was driven by the relatively small site; our own masterplan left us to make a hotel of about 900 rooms. The two hotel towers start from a common base and then protrude in different directions. This created a vertical beacon on the harbour making connections with all surrounding buildings, and at the same time taking its own independent position within the skyline.
When designing in Australia, would you say there's a different approach to implementing projects of this nature into Australian cities than, say, to Chinese or European cities?
Of course there are many differences between the implementation and management of projects in Australia, China and Europe. The differences are mainly based on cultural heritage and the differences in planning and building regulations. Dealing with and getting the maximum out of these differences is one of the great aspects of the job of an international architect.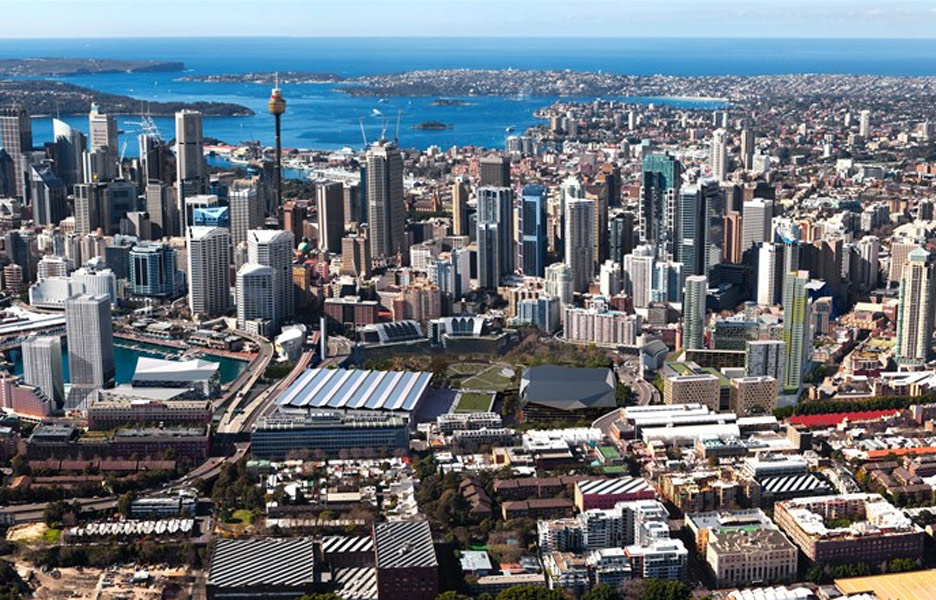 The project will be coordinated from OMA Hong Kong, how will your relationship with the Australian firms (Lend Lease, Hassell and Denton Corker Marshall) operate?
OMA is an international architectural firm; we operate about twenty projects within Asia – most of them in different countries. We're very used to client relationships and design processes that are run partly based on physical presence (when we visit the project location) and partly by virtual exchange. In this specific case, we'll do the work in the next steps of the project with a team that is used to this type of working relationship. Incidentally, some of our team are Australian or trained at one of the Australian architecture schools. The moment OMA's workload increases in Australia we will grow further which will mean we will have office representatives in Australia on a more permanent basis, like we currently have in Shenzhen, Beijing and Taipei.