Article by Online Editor
Designer
Above: The Six Degrees team outside Meyers Place and the entrance to the Waiters Club.
This article first published in Inside issue 75: The Hospitality Issue.
Melbourne owes a lot to Six Degrees. If it weren't for the studio's enterprising and deft approach to design, our drinking options would likely be limited to the dime-a-dozen pubs and clubs, and of course the Casino. From its iconic Waiters Club in the CBD and Albert Park Hotel to newer additions such as De Clieu and My Mexican Cousin, the practice has played a large part in shaping the city's thriving hospitality scene.
The Six Degrees story is, in some ways, the stuff of urban legend. During the economic downturn of the early 1990s, six graduate architects – recently retrenched from their jobs at other firms – decided to establish their own studio, despite the fact that so many architecture practices around them were closing shop.
And so, in 1991, Six Degrees Architects was born. Initially making ends meet with small design projects – kitchens, fences, bar tops – they soon found themselves lamenting the lack of good drinking options. "We were all really bemoaning the fact that you couldn't go anywhere for a drink that wasn't a pub or club, and somewhere you could feel completely comfortable in – whether you were one person or in a group," says James Legge, a Six Degrees founding member. To rectify the problem, Legge and his five co-directors – Craig Allchin, Mark Healy, Peter Malatt, Dan O'loughlin and Simon O'Brien – established Meyers Place, a European-style drinking den and one of Melbourne's first laneway bars.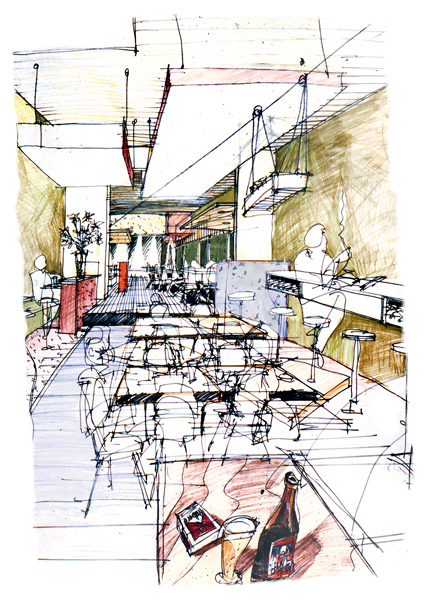 From the genus of Meyers Place in 1992 stemmed over 30 iconic hospitality projects in and around Melbourne, spanning a period of two decades. "At the time we were riding a zeitgeist, but I think we were influential in the aesthetic that has been pursued in the Melbourne bar and hospitality scene ever since," Legge says.
And from any vantage – be it cultural, social or geographic – the studio has revitalised underused areas in Melbourne, including laneways, the City Square retail precinct, the Vaults below Federation Wharf, and the Boatbuilders Yard at South Wharf Promenade.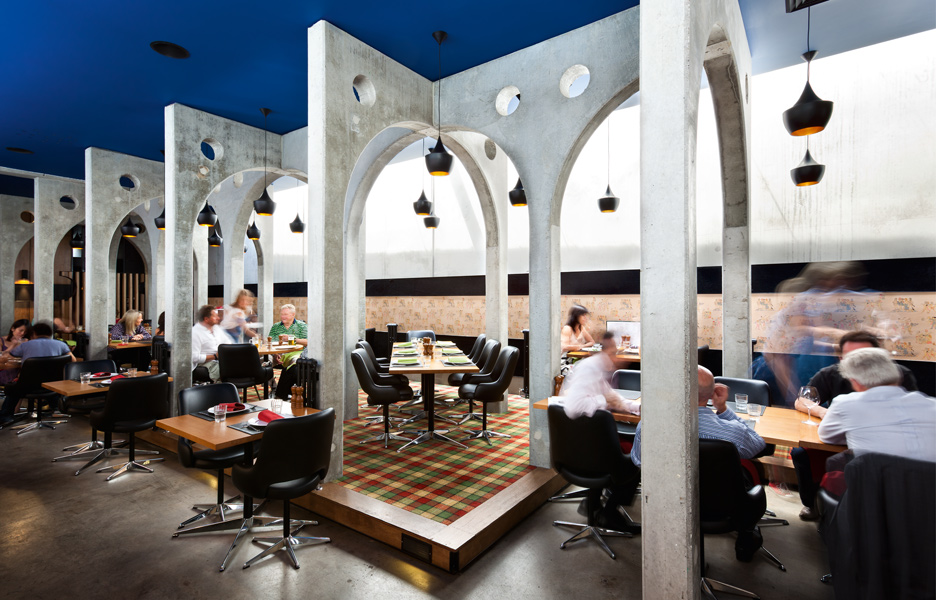 The studio's distinctive architectural vocabulary is evidenced in both its choice of materials along with the way it puts things together. Its material selection branded its architects as innovators at a time when the word 'upcycling' hadn't even been invented. There is also a strong sense of assemblage to the practice's architecture.
"We reacted against the idea of just using everything straight out of the catalogue. It doesn't matter if we're using new or old, we look at the materials and the meanings they carry with them. We enjoy using a cross- section of materials, and [working] with anything in which you can get a degree of craftsmanship and detail," says Legge.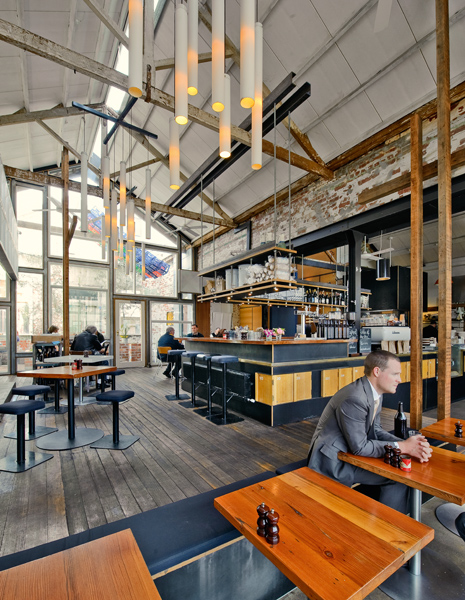 When it comes to aesthetics, a browse of the prolific portfolio of urban hospitality projects is nothing short of impressive. But Legge explains that the approach is to always consider function first, before any consideration of form.
"Architects can tend to think only about the style and the look of a place. Really, we try to understand what creates a place and then layer it, enabling a sense of place to flourish. We will set out a rational plan and, once we are comfortable with the functional layout, we complicate it, and push things around… this is what helps create the interest and complexities in our spaces."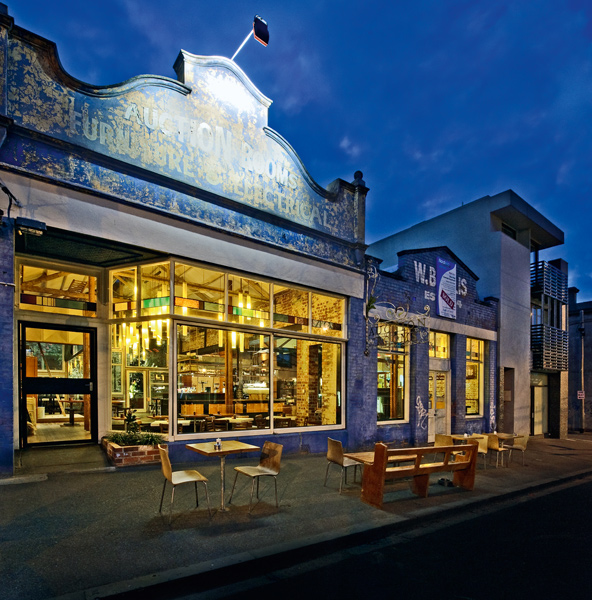 The success of this resourceful and judicious approach is evidenced in the longevity of so many of Six Degrees' designs. In the studio's 20 years servicing the hospitality industry, bars such as Meyers Place remain institutions, while other 'flash in the pan' types have come and gone.
Now, Six Degrees focuses on enhancing the individual experience in high-use spaces for universities and large-scale hospitality operators. "We've never been that interested in making three people happy a year when we could be making 300 people happy a week," is a famous Six Degrees adage. And, as the firm's celebrated human-centred approach to hospitality design infiltrates its larger commercial and educational projects, we can be certain that more people will be engaged by its vibrant and welcoming design.