Article by Online Editor
Designer
Above: Photo taken from Suburban. All images courtesy Ian Strange
Ian, your current exhibition, on show at NGV Studio space in Federation Square, is entitled Suburban. Can you give us a little background to the project?
Suburban is an investigation of the Suburban home, which I undertook over a two-year period in the USA. This involved creating seven site specific interventions onto American suburban homes and documenting them through film and photography.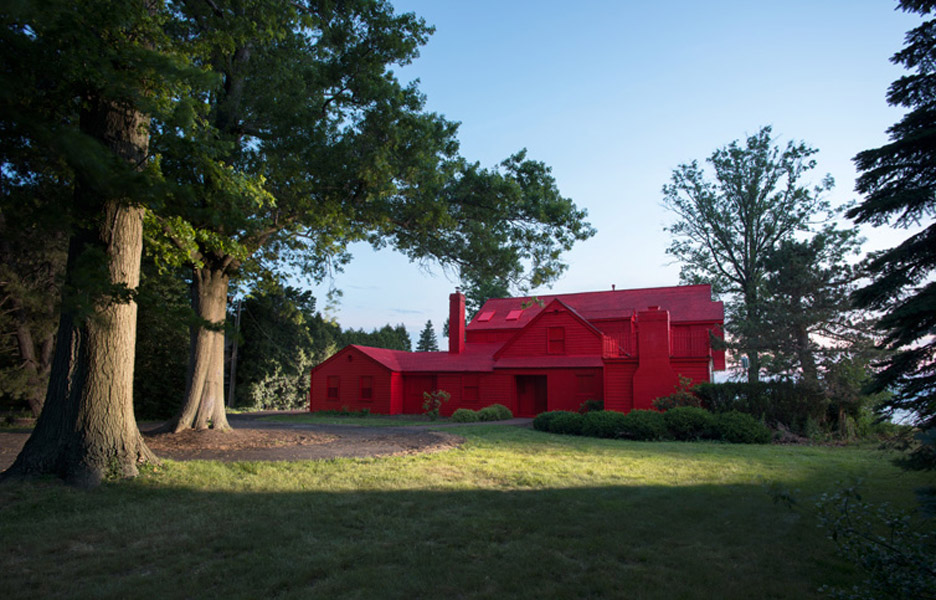 How does the project build on your 2011 installation at Cockatoo Island, Home?
Home was a very personal investigation into my roots in the Australian suburbs. I wanted Suburban to build on that investigation, to look at the suburbs as a whole and the home as an icon.
 
By painting the homes, and even going as far as burning some down, your work aims to challenge our notions of the family home. How has your work been received in the communities in which you worked?
It took a long time to find locations for each work and communities who would be receptive to the project. But when we did find one, we had a lot of support. But in each case, we had done a lot of ground work with local community groups.
For the most part the reactions were very positive, but created some really incredible conversations while we were on site. Understanding the history of each street, the experience of the neighbours and also seeing their direct reaction to the work really helped inform my understanding of the work.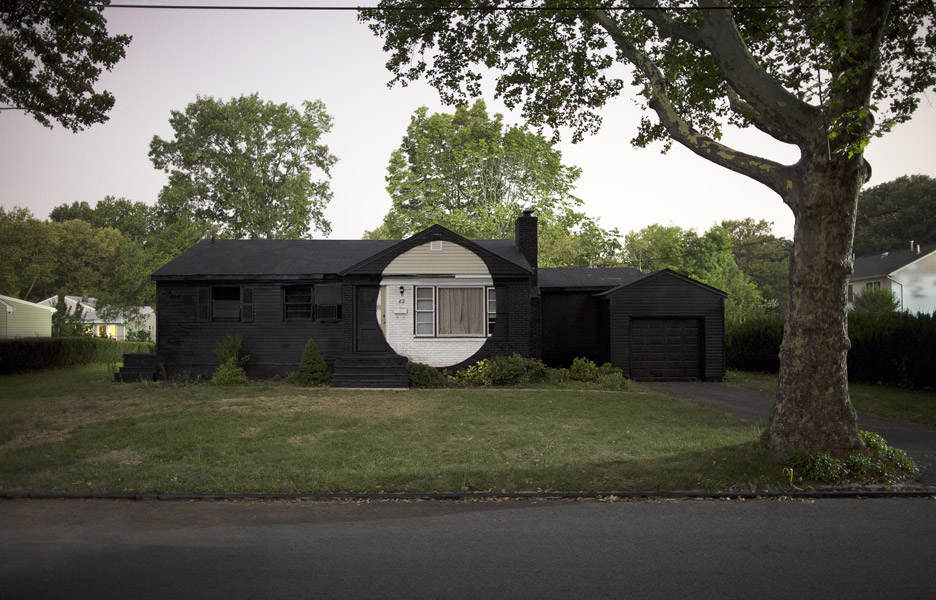 The exhibition encompasses photography of the end result, as well as film installations documenting the progress of your work. Does each medium serve a distinct purpose?
Each house was lit working with cinematographer, Clint Litton, and a large film crew. I wanted to use this process of documentation to elevate the home to an icon – using the lighting, film and photography to remove the home from a specific time or location. My hope is that by painting and filming them in this way, each home would be reduced to an icon and become representative of all homes.
In that sense, the photography and the film act in a similar way, though the film element clearly gives me further control of movement, speed and sound, allowing me to further abstract the images.
 
When you talk about your work, you talk about feelings of isolation and detachment. How much is this project a reflection of your own response to suburban life?
It started out as a direct personal response to suburbia, but through the two-year process of making Suburban I began to see the work very differently. Mostly through those interactions with neighbours and seeing people's reactions to the work. I now see Suburban as a far broader work, which also something that I'm going to develop and continue to work on after this exhibition.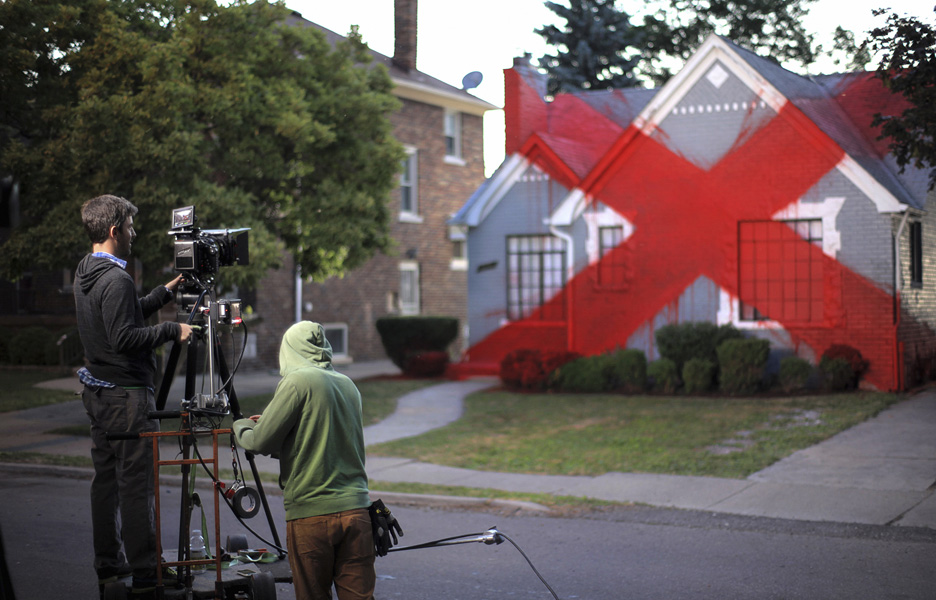 Originally from Perth and now living in New York City, how has your ongoing investigation of suburban America changed your perception of, and reaction to, suburbia?
For a lot of the western world, the home and the suburbs are simultaneously a very personal and very universal experience. While I've never had a static idea of the suburbs, my understanding of it has grown so much through making this work. In particular, by leaving my studio and interacting with these communities I have developed a far greater respect for the humanity behind that architecture. Two years is a long time to make a body of work and I think my growth in that time can be seen in the work and will be seen in future works, too.
Ian Strange: Suburban is currently on show at The Ian Potter Centre: NGV Australia at Federation Square, Melbourne (27 July – 15 September 2013).
ngv.vic.gov.au
kid-zoom.com