Article by Online Editor
Designer
Above: An overpass in Sydney. All images by Jo Leeder.
The topic of sustainability frequently generates debate – as was the case among friends and colleagues with my recent report of last month's Sustainable Living Festival (SLF). The consensus was that with issues of sustainability and 'green' living, we seem to know what the issues are – but do we have enough practical solutions? It was fitting, then, to follow up my SLF experience with a visit to Green Cities 2013 in Sydney – and to experience a range of positive, forward-thinking attitudes in the business of built environment, from a range of industry professionals.
Professor Gunter Pauli, author of The Blue Economy, initiated the the conference in invigorating style with 'Water, Food and Energy Sufficiency in a Green City.'  The audience listened in quiet excitement as Pauli advocated a complete step change in sustainability, primarily in the economic stance of the subject. He also urged Governments to "get out of the way", allowing businesses that have longer term goals to propagate what he sees as being of primary importance ("getting away from always looking for the cheapest answer") and instead opting for technologies and systems that offer multiple benefits and values and putting local industry and local manufacturing to the forefront.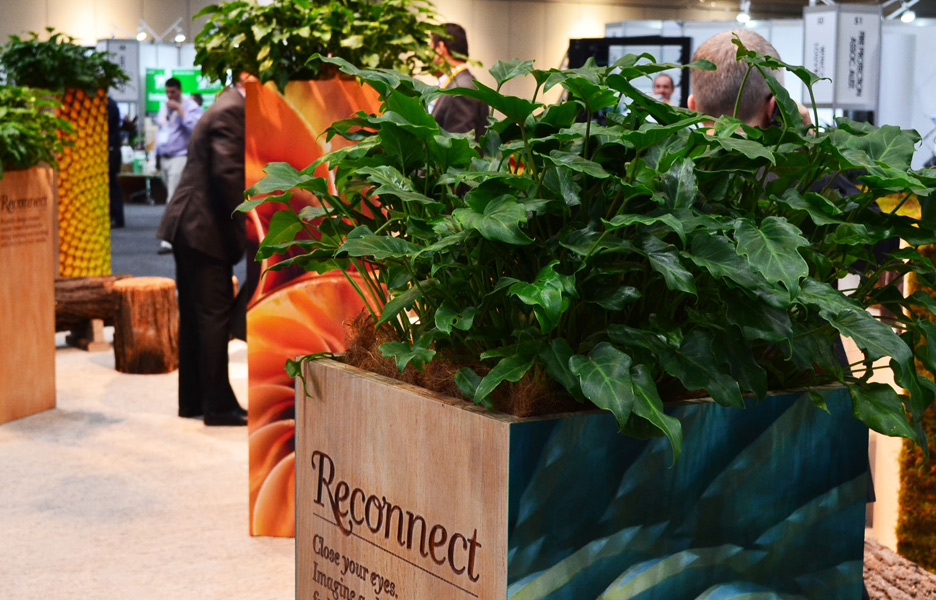 Maggot farming was one example of the multiple beneficial typologies Pauli mentioned – unsavoury perhaps, but highly productive in the health industry using little more than offal as a primary source. Another example he cited was Stone-Paper, (paper made from waste stone material).  As Pauli put it, "natural systems always transform into something better and more productive".
Several panel presentations followed, all of them well moderated and allowing plenty of audience interaction.  The CEO Circle event (moderated by publisher of The Fifth Estate Tina Perinotto, who was joined by panellists Daniel Grollo, CEO of Grocon; Dan Labbad, Group COO of Lend Lease; and John Flecker, CEO of Brookfield Multiplex Australasia) presented some differing points of view, in particular relating to density. The debate began with the assertion that if Sydney had the same density as London, its population would be 58 million. One panel member felt the densification was not the answer, that "people need space" whilst others felt that densification is fundamental to Australia's success.
Unfortunately, there was no mention of either projected or adopted concepts in European cities to ensure that such densification is successful – it would have been useful to hear the panel's views on the provision of private and public spaces, large internal spaces, soundproofing, natural lighting and storage levels. There was, however, the general agreement that the commercial sector has done much better than the residential sector in improving their environmental credentials, which unfortunately means that many workers spend their days in Green Star, 5-Star commercial buildings, then driving for over an hour back to their 'no star' home in the evening. Why the disparity?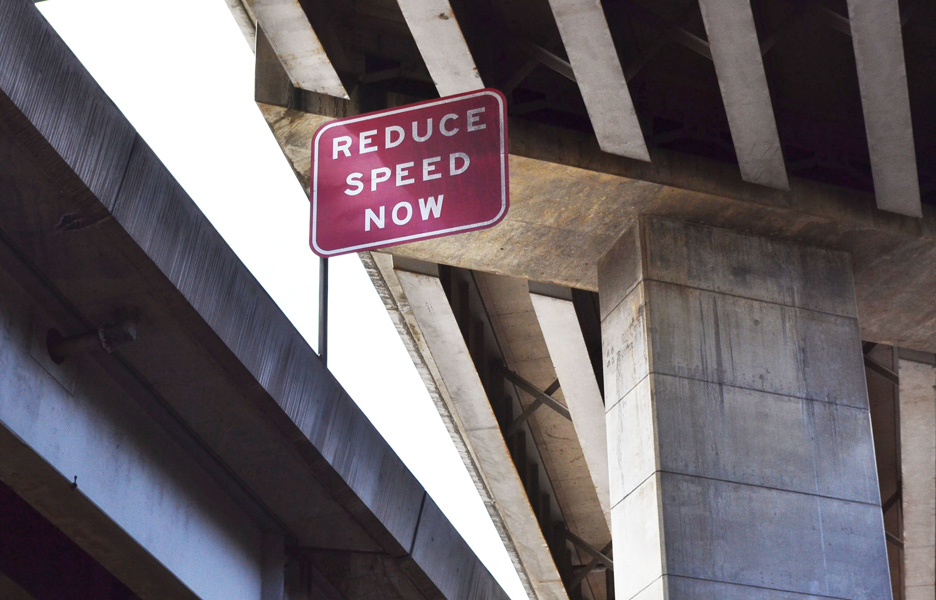 Other common themes throughout the talk were the need for economies of scale for integrated renewables, improvements to modular construction, and more innovation: "We're one of the slowest industries in taking on and innovating new technologies," said one panellist.
A pertinent topic followed: 'What's Politics Got To Do With It?' It was acknowledged that the actual notion of growth needs to be addressed – and accepted – as a starting point, and from there move onto discussions about urban infill, density, plus sensible and realistic approaches to city boundaries. Another approach, following along the lines of Pauli's suggestions, drew from Sao Paolo, where impressive growth, innovation and community integration have occurred via community rather than government intervention.
It was stated, here and during several other presentations, that we need to be very realistic about the challenges we face – in particular, what the outcomes of a likely occurrence of a four- to six-degree heat rise across the planet will be (and to therefore build and innovate for such a time). One panellist requested the need to understand the history of hazards, and that flood-maps be readily available in order for sensible planning decisions to be made.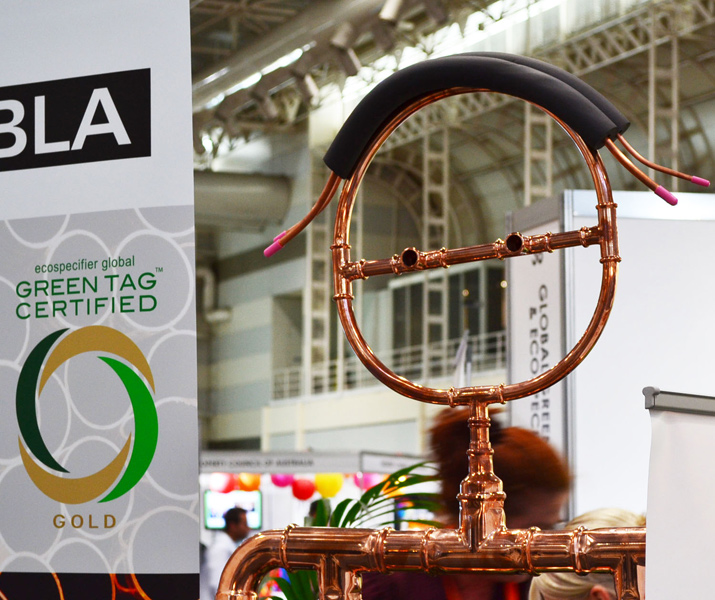 From this we moved to a less political debate: 'Is Sus!@*#nability a four letter word?'. The debate, moderated by business and sustainability advisor Sam Mostyn, featured Peter Verwer, CEO of The Property Council of Australia; John Connor, CEO of The Climate Institute; Gunter Pauli; Blair Palese, Communications Director at Antarctic Ocean Alliance; and Ben Peacock, founder and partner at Republic of Everyone. Panellists were invited to replace sustainability with a more appropriate word. Numerous options ensued, from the lengthy 'corporate self improvement' to a punchy 'moreism', via the newly made up 'infinnovation' (infinite innovation) to the more pessimistic 'survival.'
The last talk of the day didn't have too much to do with sustainable architecture – rather, two ordinary men, James Castrission and Justin Jones (or 'Cas' and 'Jonesy') who decided on a different route in life. Namely, they canoed across the Tasman and completed a return trek to the South Pole. Considering that the last talk of the day is a tricky slot to fill, with audience's concentration no doubt waning more and more by the minute, their contribution was awe-inspiring and heartwarming. Their tale of doggedness in the face of adversity and stubborn determination to do things out of the ordinary touched on issues like the importance of preparation and the importance of knowledge to be gained from experts – two factors any sustainably minded practitioner can, and should, relate to.
Day Two covered more practical ground, in comparison to the previous day's theoretical slant. Perhaps the most prevalent theme was that of requisite behavioural change – the notion that we need to accept and react to the crisis point we now find ourselves in. Derek Jackson (Executive Manager – Rail Systems, Siemens Australia) requested such change during 'Code Green – A New Footprint for Urban Infrastructure', in the form of elevating public transport to the primary spot in the transport hierarchy, assisted by a proposed high-speed rail line on the east coast for both passengers and freight.
The final call of the conference was a site visit to 420 George Street, a five-star rated building, with several tenants implementing Green Star Interiors by practices such as large recycling bins in central core areas, localised stairs to reduce lift usage, activity-based workspaces and sub-meters across floors. The proliferation of plants was also pleasing – and something Gunter Pauli had referred to the day before.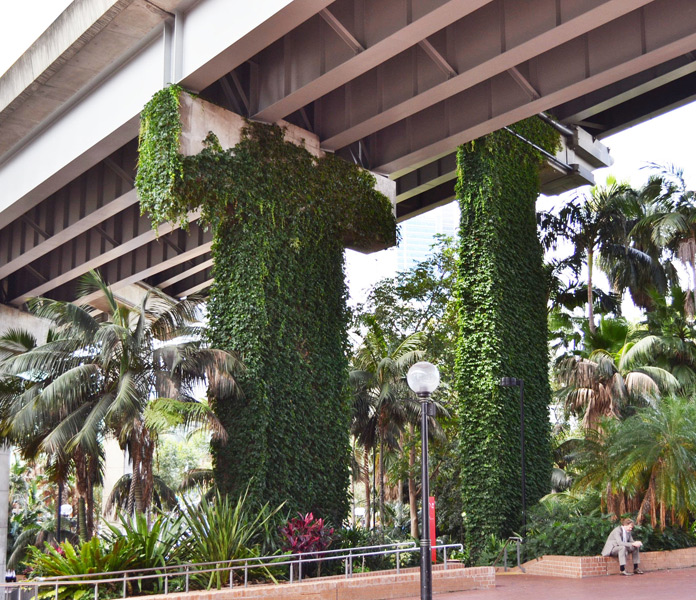 The Sydney Convention and Exhibition Centre, at the mouth of Darling Harbour, proved a perceptive location. The disparity between the natural and urban was confronting, though not altogether displeasing. Vast concrete overpasses, many shrouded in ivy and backdrops to the beauty of the water, highlighted the need for behavioural change – perhaps more than anything else over the weekend.