The book 'Flexible: Architecture that Responds to Change' by Robert Kronenburg explores the whole genre of flexible architecture and– buildings that are intended to respond to evolving situations –– whether geographical, chronological or cultural.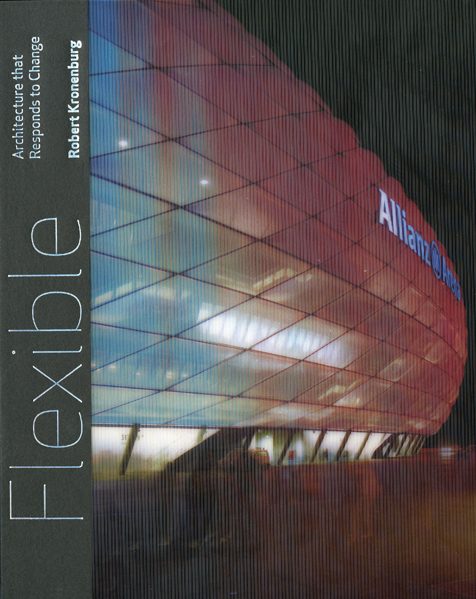 Flexible architecture is described as buildings that can adapt to new uses, respond to change rather than stagnating, and are motive rather than static. This volume addresses all the issues presented in trying to achieve truly flexible architecture. Part One of the book goes beyond interactive screens and explores the historical, cultural and social context that has shaped contemporary design and architecture.
Part Two is divided into four key sections that characterise flexible architecture. The first is 'Adapt' – covering how to better respond to various functions, uses and requirements of the building.
The next section – 'Transform –' deals with alterations of shape, volume, form or appearance. 'Move' – is interesting since a building is one of the most immovable artefacts of our culture and, finally, 'Interact' – which explores both the inside and the outside of the house and the use of intelligent systems, whether automatic or intuitive.
Crossing boundaries between architecture, product design and interior design, this is the first book to deal with the entire scope of this increasingly dynamic and vital area of architectural practice.