Designed by fjmt, Bunjil Place is a new form of hybrid community building; a library, performance theatre, studio, exhibition space, gallery, café and workplace.
The largest local government investment of its kind, Bunjil Place is the result of an aspirational brief from the City of Casey Council and a long-term collaboration between client and designer. The project's concept is based on developing an inclusive sense of identity drawn from the land, its history and nature.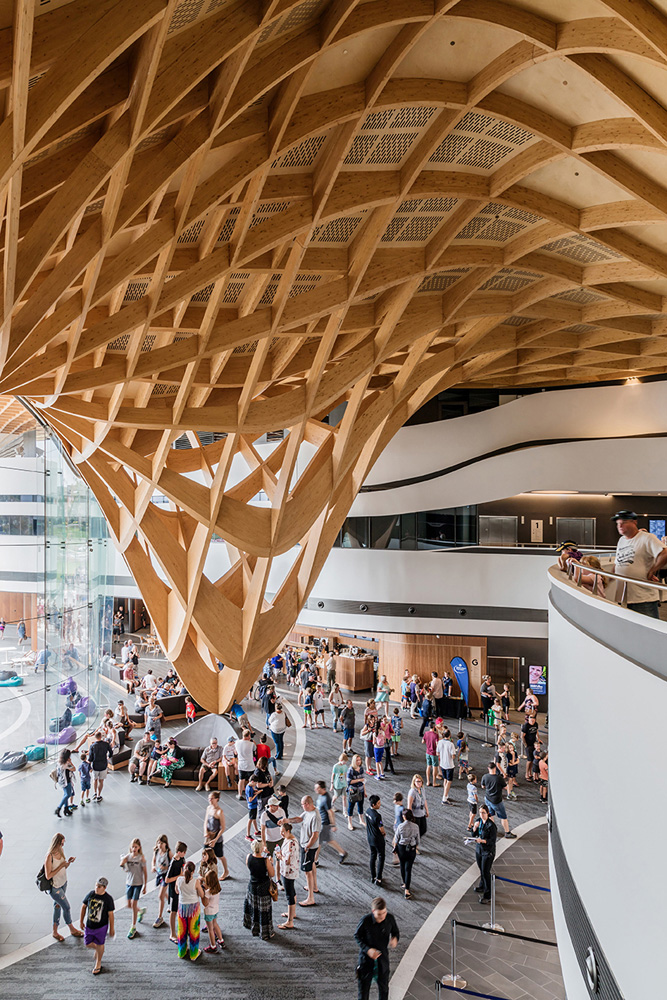 "Two central themes arose from the local Wurundjeri, Bunurong and Boon Wurrung people, the lands traditional owners; 'The Meeting of Many Paths', an artwork by Cathy Adams, and Bunjil the Eagle," explains fjmt.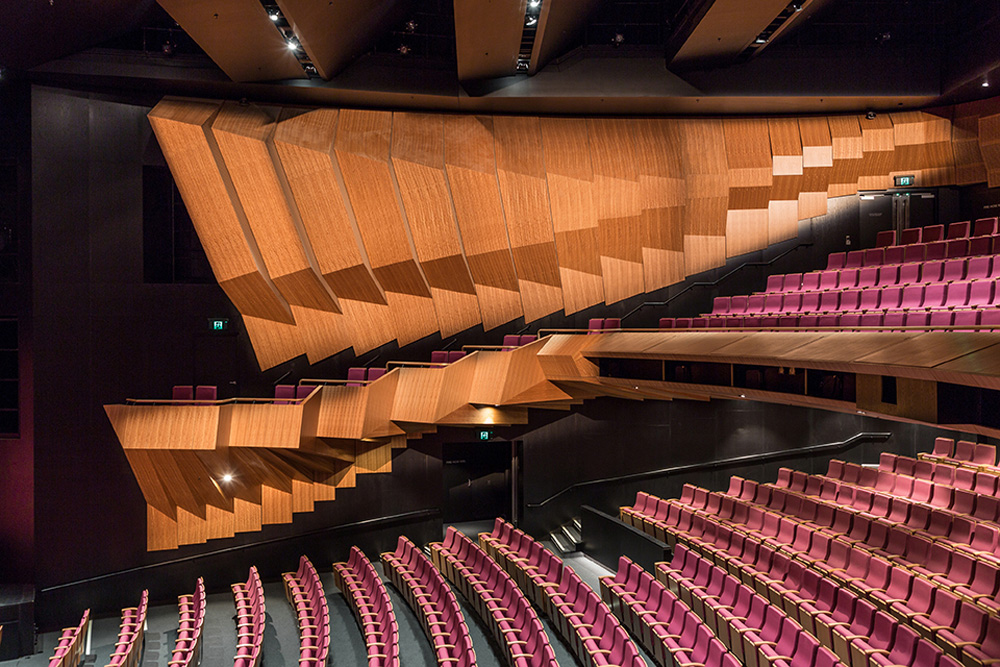 "Bunjil's wings occur as sinuous design elements which symbolise traditions of the past, and a contemporary vision of the future, movement, technology."
Within the interior, a series of white and timber ribbons hover between the roof and ground floor plane. The roof form rests on a woven structure of timber veneer like a traditional woven basket, which creates a fluid interior geometry, emphasising the lightness of the roof while reaching out to the public open space.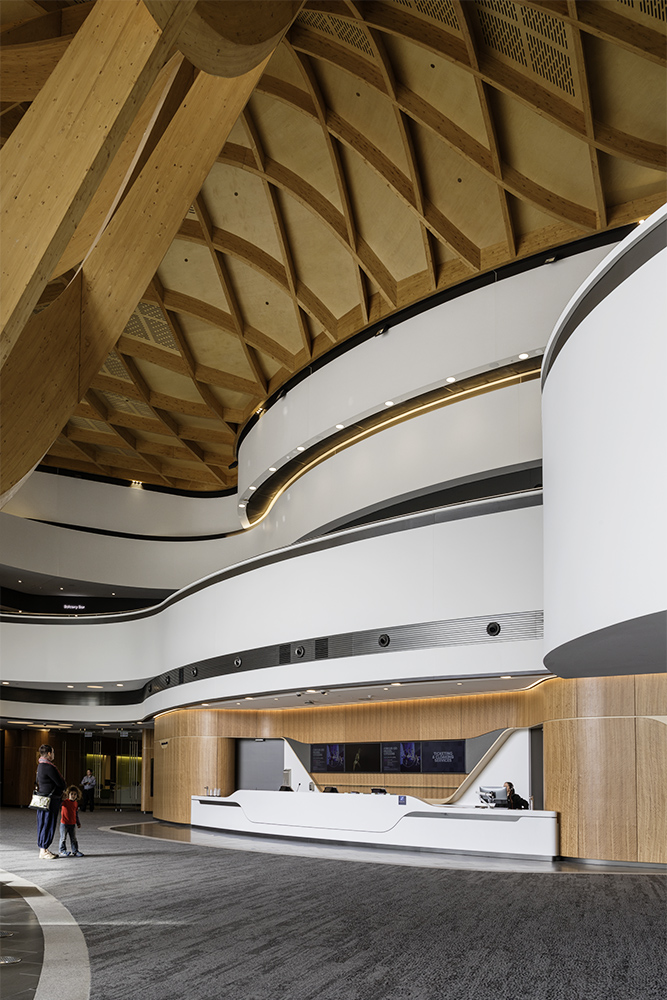 The interior is designed to invite exploration and engagement, to allow the community a sense of ownership through their access to large public spaces spread across multiple levels with areas to pause, congregate and socialise.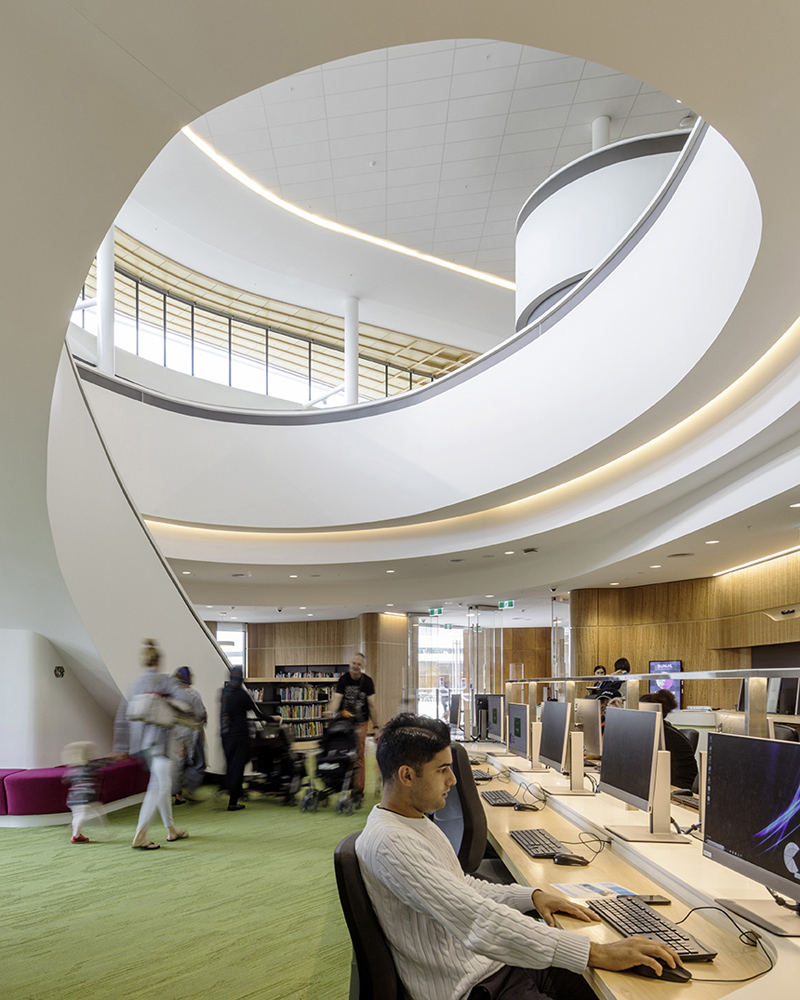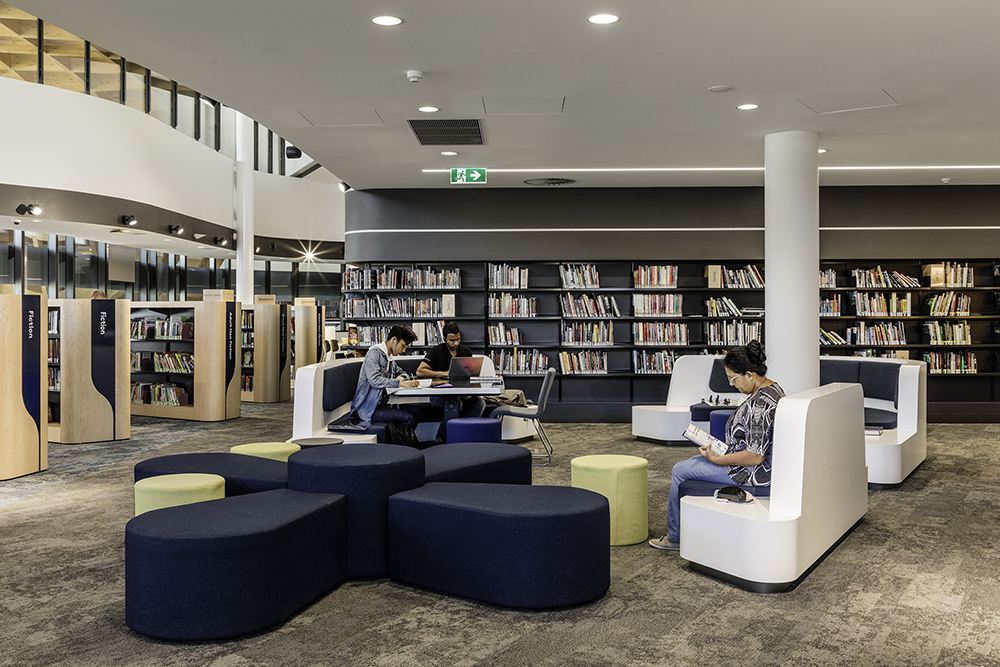 "Innovation exists in both plan and elevation; framed through the use of expressive organic design," add the architects. "The use of form is dynamic and light of touch, moving from the heroic lobby spaces to small scale details within wayfinding signage and service centre desks with simple elegance. Colour inspired by the traditional flora of the region is used as punctuation to give each internal destination a distinct character."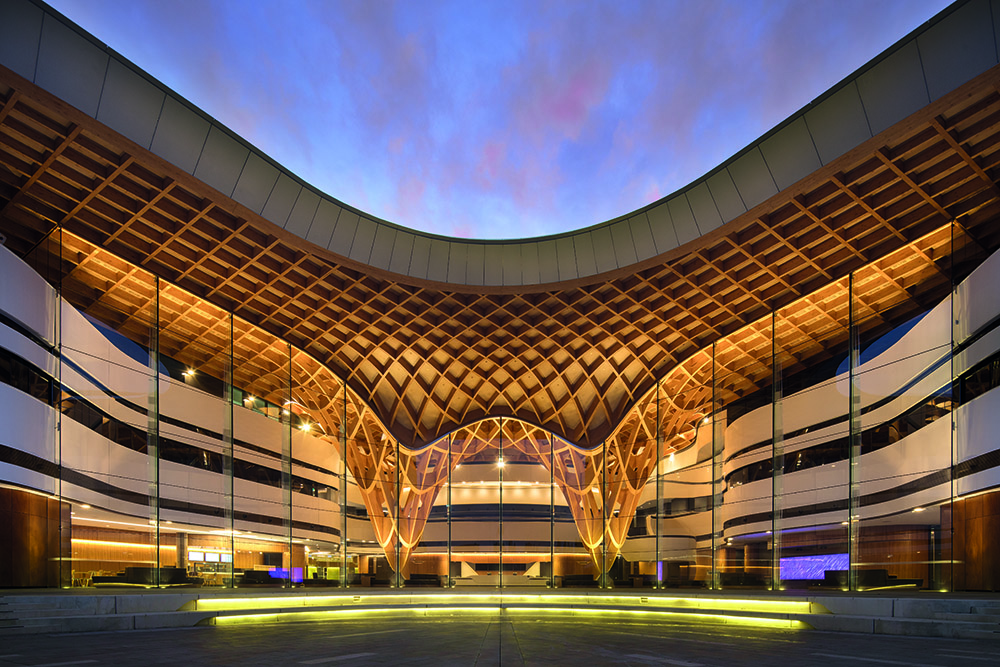 Photography by Trevor Mein, Nicole England, John Gollings, Andrew Chung