Article by Online Editor
Designer
Above: VoltaDom, by Skylar Tibbits. Images courtesy Laurence King Publishing.
Digital fabrication may not be a new method in the production of architectural objects, components or built form but, according to this book, it may prove to be a possible solution in the race for architects to reestablish themselves in the construction industry more broadly. This text does not outline such a solution but points to a method. Digital Fabrication in Architecture's undercurrent is to suggest that the architect may have come across an opportunity: to take control of design processes so as to reduce the marginalisation of the architect and to counteract such a situation with the elevation of their role as a specialist. What it tries valiantly to promote is the coming together of the mechanised digital aspects and its human opposite – in effect, trying to reaffirm the notion of 'digital craft' through a 'step-by-step' approach.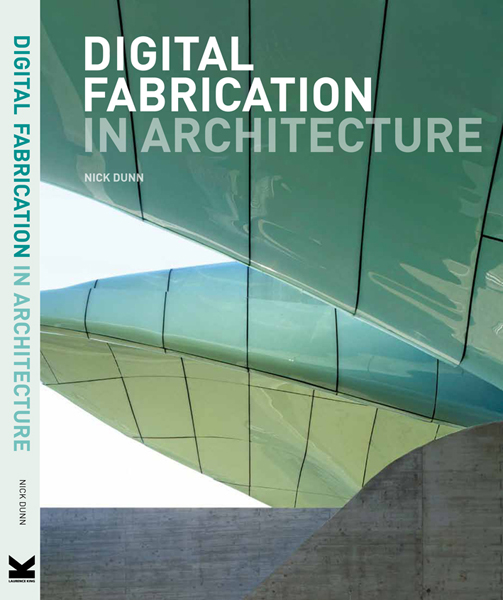 Digital Fabrication in Architecture is pedagogical in its outlook, trying to not only highlight the possibilities, but also to teach the profession at its more embryonic level. However, it does so in a data-driven method.  Although it focuses primarily on the ideas of craft – a sculptural aesthetic requiring tactility and trial – it also tends to favour the capturing of data and its instillation in the design process. The book's objectives are amicable and somewhat topically ambient; the profession is in need of disciplinary readjustment in order to reestablish its own position, but whether data-as-design-driver is the key will rest a little uneasily with some readers – and yet will be met with applause by others.  Just as social and cultural shifts are being met with polarised opinions and viewpoints, this book nestles between those who believe in the capability of digital fabrication and those who see it as a distraction from a much weightier goal.
Dr Nick Dunn, the author and principal lecturer at Manchester School of Architecture (MSA) in the UK, is widely published and respected in this area and uses this platform to look at the approaches and strategies employed by practitioners in the fields of fabrication.  The book is expansive and beautifully illustrated – with some 600 illustrations, including case studies and technical information – and is noble in its proposition. "There have been quite a few books on digital fabrication already," explains Dunn, "but they've tended to be either very glossy coffee table books that have inspiring projects in them but no information about how to use the technology, or they're very onerous, technical manuals that are very dry. This book tries to bridge the gap by helping students to communicate their creative ideas."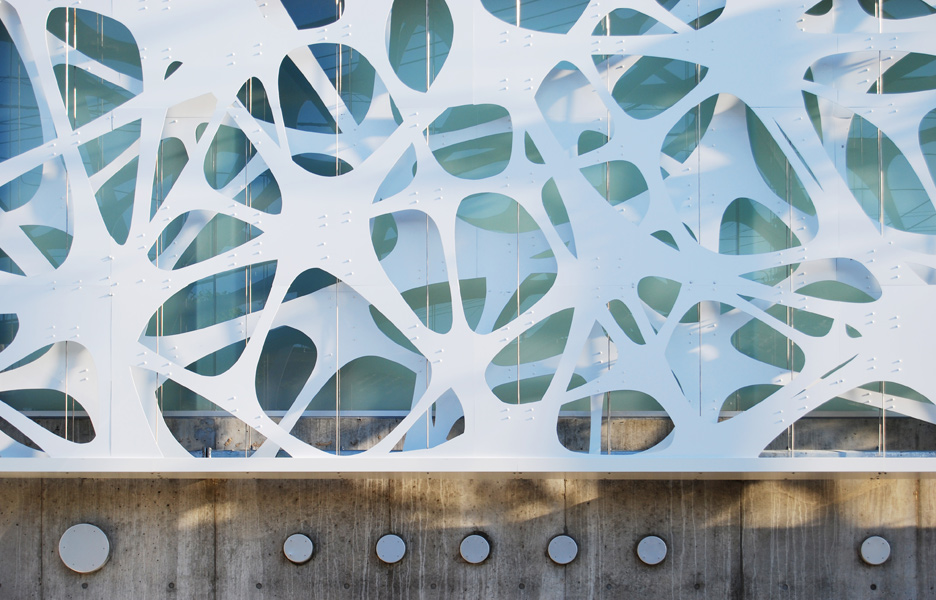 The pedagogical nobility is ratified by the fact that Dunn is an architect, researcher and, most importantly in this instance, a teacher. Dunn is able to practise exactly what he preaches, whether it is digital self-assembly and mobile fabrication applications or through 3-D printing. Digital Fabrication in Architecture, however, does not suggest that digital craft is a singular way forward in advancing the field. Dunn accepts that there needs to be a deeper understanding of geometry and construction. Indeed the book's chapter 'Strategies' makes it plain that the student of architecture should not willfully propose form through lofting tools in computer software or produce striated organicism for the sheer fun of it – an understanding is required. This is what sets Digital Fabrication in Architecture apart from the plethora of other texts in the discipline. As Dunn says: "It's about really reinforcing the need to understand geometry before you do this [digital] stuff. It's not just a question of clicking away on the mouse – you need to have an understanding and interest in space and the built environment."
Digital Fabrication in Architecture proposes that craftsmanship can be integral to the cyclical process between the generation of an idea, its representation (whether through drawing and/or modelling), and its fabrication. It is a bold attempt at outlining key professional inadequacies and is pleasantly idealistic in its insistence that the profession can effectively communicate creative ideas by making more strategic decisions on their use of softwares and digital fabrication methods.
Digital Fabrication in Architecture, Dr Nick Dunn, Laurence King Publishing, 2012. Paperback 192pp, $40.